More Than 50 Democrats Attempted A Military Coup Against Trump
The Democrats seem to forget that Trump was elected President. Today, more than 50 House Democrats from the Judiciary Committee, Armed Services Committee and the Congressional LGBT Equality Caucus wrote a letter to Secretary of Defense James Mattis and Joint Chiefs of Staff Chairman General Joseph F. Dunford, Jr. They expressed their opinion for Pentagon not to comply with President Donald Trump's recently announced ban on transgenders serving in the U.S. military
The letter was led by House Judiciary Committee Ranking Member John Conyers, Jr. and House Armed Services Committee Ranking Member Adam Smith, and it was a response to a Trump tweet that transgender individuals will not be allowed to serve in "any capacity in the U.S. military."
President Trump was voted by the majority of the people to be our President. They are destroying our form of government as you go against the rights of the people. In other words, the Democrats are out to destroy the military by demanding transgenders to be put on the battle lines.
The lawmakers wrote: "As members of Congress with an abiding interest in our nation's military and its policies towards the LGBTQ community, we write to not only express our strong opposition to President Trump's recent tweets seeking to ban transgender individuals from the military, but to remind you not to comply with any unconstitutional directive which may ultimately be issued," the letter reads.
They added: "We commend the professionalism displayed by the military's leadership in their initial response to President Trump's ill-conceived pronouncement. But as you are no doubt aware, federal court decisions have recognized that under our Constitution transgender people are protected against discrimination on the basis of sex – like everyone else – as well as on the basis of their transgender status."
"Unfortunately, President Trump's proposed ban is yet another troubling sign of his willingness to make impulsive policy decisions while ignoring military leadership. We appreciated the measured response of Secretary Mattis General Dunford and other military leaders in response to President Trump's rash announcement of a proposed discriminatory and unjustified ban on military service by transgender individuals. We would urge President Trump to stop making policy via Twitter and to consult America's professional military leadership before making decisions that affect the lives and safety of our citizens."
50+ House Dems are urging Sec'y of Defense, Joint Chiefs of Staff not to comply with Trump's transgender troops ban. https://t.co/o4FQA7p8CC pic.twitter.com/beyAGFFY8C

— Kyle Griffin (@kylegriffin1) August 4, 2017
Do the Democrats honestly feel that the generals in the armed forces are going to listen to them? Wow, they really do think they have power. Still, there can be only one commander in chief of US forces. The Constitution stipulates that one shall be the president. There is nothing in the US Constitution, nor any other law passed by Congress that infers that the military must accept anyone it deems unfit.
Yet, I wonder do they realize that the Generals are the ones that counseled with Trump and made this transgender ban recommendation?
The military is not designed for a social experiment. Trump is right and as Commander in Chief is keeping our military for protection only. Keep America Safe comes first and foremost.
What do you think? Do you support President Trump's transgender ban?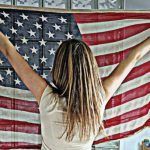 Natalie D. is an American conservative writer! Natalie has described herself as a polemicist who likes to "stir up the pot," and does not "pretend to be impartial or balanced, as broadcasters do," drawing criticism from the left, and sometimes from the right. As a passionate journalist, she works relentlessly to uncover the corruption happening in Washington.She is a "constitutional conservative".