Anti Mandate New Yorkers Greet The VP Outside Carnegie Hall With Chants Of 'Kamala Is A Wh**e' – No MSM Coverage(Videos)
Vice President Kamala Harris visited New York City Monday, touring John F. Kennedy International Airport as part of an effort to see how climate action can create jobs.
"To meet our climate commitment, we must, we must, I say to my fellow Americans, put in the work," she said.
Harris was joined at JFK Airport by Energy Secretary Jennifer Granholm, as they touted two new initiatives aimed at reducing greenhouse gases.
"First, a new partnership between our government and private companies to drive innovation in electric heat pumps," Harris said.
Later she participated in a celebration marking the 30th anniversary of the Rev. Al Sharpton's National Action Network.
Harris delivered the keynote address at the event at Carnegie Hall for the civil rights organization. Governor Kathy Hochul, director Spike Lee, and Saturday Night Live executive producer Lorne Michaels were also at the event.
Former President Barack Obama delivered a video address.
And this is what we've heard from the mainstream media, but no one reported about what happened outside Carnegie Hall!
A video surfaced where Kamala's motorcade was greeted by anti mandate crowd outside Carnegie Hall with chants of "Fuck Joe Biden and de Blasio"
Anti vaccine mandate crowd greets Kamala Harris and Gov Hochul outside Carnegie Hall with chants of "Fuck Joe Biden and de Blasio" pic.twitter.com/cBKpffaPLf

— Elad Eliahu (@elaadeliahu) November 1, 2021
In the second video, New Yorkers are letting Harris and Kathy Hochul hear it they greet the VP outside Carnegie Hall with chants of "Kamala is a wh**e"
Thousands rallied in New York today:
A confrontation took place on Staten Island between police and anti-vaccine protesters after mandate enforcement began for city workers on Monday.
Anti-mandate protestors on Staten Island called it their last stand Monday night.
Bar owner Danni Presti, who defied COVID restrictions during the shutdown, was the first to get hauled off by the NYPD.
"The last two weeks I was never more proud to see the garbage sitting in front of my house and I would've let it sit there forever if that's what it takes," Presti said.
Traffic snarled on Richmond Avenue and erupted in support.
Garbage is piling up in spots around New York City with 17% of sanitation workers still refusing to get vaccinated as mandates went into effect on Monday.
It includes all New York City municipal workers — including the NYPD and FDNY — who are now required to be vaccinated against COVID-19.
OPINION: This article contains commentary which reflects the author's opinion
Reminder: The purpose of the articles that you will find on this website, are to EDUCATE, not to disinform or grow hate and anger!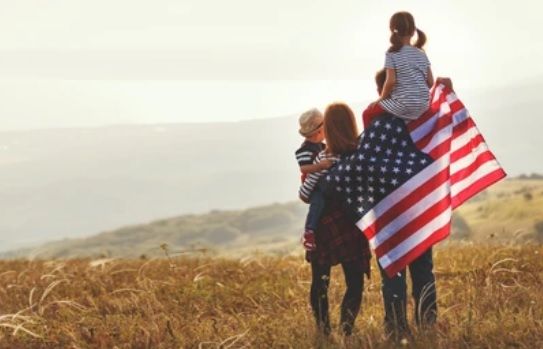 Bruce Hoenshell is a military historian, he is one of the most prolific conservative writers today, often churning out multiple columns per week. His writings tend to focus on international themes, modern warfare. Style Sampling: " It is not that we need social networking and Internet searches more than food and fuel, but rather that we have the impression that cool zillionaires in flip-flops are good while uncool ones in wingtips are quite bad."