Writers Guild Strike Threatens To Pull Late Night Shows Off TV In May!
A labor dispute between Alliance of Motion Picture and Television Producers and Writers Guild of America could pull a range of late-night shows off TV in May.
"In the event that we are unable to negotiate a new contract with the AMPTP, a work stoppage will begin May 2," says in a letter from the Writers Guild sent to advertisers this week. "Should this occur, writing for television, feature films and digital series will cease."
The WGA's negotiating committee called for a strike authorization vote March 24. The two sides will reconvene at the negotiating table during the week beginning April 10, but the guild has already made contingency plans in the event that it can't reach a deal with the producers' alliance.
Shows who will go off the air because of this decision will be "Tonight Show Starring Jimmy Fallon,' 'The Daily Show,' 'Jimmy Kimmel Live,' 'Saturday Night Live,' 'Full Frontal With Samantha Bee, and The Late Show With Stephen Colbert."
Hmmm…does that mean there won't be anything good to watch on television?
Wait, that means nothing is going to change!
WGA West executive director David Young sent the letter to media buyers, who purchase time slots to run commercials on TV networks, warning that the potential strike could affect programming for the 2017 to 2018 TV season. A writers' strike that lasts for months would not benefit advertisers, as networks would be forced to adjust their schedules to include reruns or other, less popular programming. The letter comes as media buyers prepare for upfronts, a period where networks debut their upcoming programming at large galas to sell commercial space.
Young also said that "some scripted series scheduled to air in the summer of 2017 may be affected" by a strike, too, on shows where production is currently ongoing.
The last strike taken by the Writer's Guild was in 2007, lasted 100 days, with a report from the UCLA Anderson School of Management estimating it cost the industry $380 million and led to a loss of about 25 percent of scripted series programming.
I wonder is that such a bad thing? All these shows do, is bash Trump especially Saturday Night Live. This is getting so old, don't they get tired of it? Falon, Colbert and Kimmel all bash Trump… don't their writers have any other material? Maybe now they can go look up something new to wine about.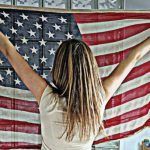 Natalie D. is an American conservative writer! Natalie has described herself as a polemicist who likes to "stir up the pot," and does not "pretend to be impartial or balanced, as broadcasters do," drawing criticism from the left, and sometimes from the right. As a passionate journalist, she works relentlessly to uncover the corruption happening in Washington.She is a "constitutional conservative".