Watch: Cook County Jail Surround And Beat Two Corrections Officers
It is very sad knowing what prison guards face up with while doing their job! I guess guards should have been trained better and have more rights when dealing with these kinds of people.
Video from the Cook County jail shows a group of seven inmates surrounding and beating two corrections officers on Wednesday.
The attack happened about 8:30 p.m. Wednesday while two officers tried to secure a patio space on a Division 9 tier.
Surveillance footage shows one of the guards apparently getting into an altercation with an inmate. Other detainees then run over to see what's happening and begin throwing punches.
The two guards end up on the ground as they're surrounded by inmates. Eventually, they manage to escape the room and stumble for help. One can be seen running away while holding his head. Both deputies had to be hospitalized after the attack. One of the deputies has a fractured orbital bone and the other lost consciousness during the assault. The officers are still recovering from their injuries.
The attackers Bush and McNeal are in jail from 2015 when they were charged with attempted murder in the shooting of an off-duty Oak Park police officer outside a Chicago home, while the third attacker Lynom was charged in a shooting that left a 6-year-old girl critically wounded and her 52-year-old aunt wounded in the thigh.
Policy chief for Sheriff Tom Dart, Cara Smith said: "As they were securing that door, the detainees' sort of rushed at the officer — appears to be to try and prevent them from shutting the door, a little hard to tell. That's when it started."
Smith also said that the attack appeared to have been planned.
The ages of the two officers, both men, weren't released.
[youtube https://www.youtube.com/watch?v=-wtaYL2KlZU]
The three detainees have multiple disciplinary incidents since they've been in custody, authorities said. The three are expected to appear in court on Sunday for bond hearings, according to the sheriff's office.
This is wrong on every level. Disgusting. In this incident, it is apparent from the videotape that inmates started the confrontation. It does not appear that the guards started it in any way. Indeed, throughout the entire confrontation, the guards appear to be trying to de-escalate the situation.
All three were already charged with capital crimes but we all know how often they spend a little time in prison. Pile these new charges on and the sentencing hearing for them may put them away for a long time.
I'm glad the officers are safe and wishing them a speedy recovery.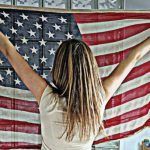 Natalie D. is an American conservative writer! Natalie has described herself as a polemicist who likes to "stir up the pot," and does not "pretend to be impartial or balanced, as broadcasters do," drawing criticism from the left, and sometimes from the right. As a passionate journalist, she works relentlessly to uncover the corruption happening in Washington.She is a "constitutional conservative".