The Name Of The Restaurant Where POTUS And His Family Had Dinner During The Holidays Tells You Everything You Need To Know About Their Crime Family
President Joe Biden and his son Hunter went shopping the day after Thanksgiving together, despite ongoing criticisms that the two have engaged in suspicious business deals with Chinese officials, a Ukrainian firm, and others.
The elder Biden, 80, and Hunter, 52, spent Friday on Nantucket, an island off of mainland Massachusetts, where they visited several shops. According to the New York Post, the president later had lunch without his son at Brotherhood of Thieves, a bar and grill located on Broad St.
First lady Jill Biden, their daughter Ashley Biden, Hunter Biden's wife Melissa Cohen, and Biden's grandson Beau joined along. The family later visited Craftmasters of Nantucket and a Christmas tree lighting festival that same evening.
The casual outing likely does little to assuage Republicans who claim the two have conspired in pay-to-play business dealings that allegedly traded access to the White House in exchange for enormous personal wealth to the Biden family.
To "confirm" all that POTUS seems to handpicked the restaurant!
Could you think of a more appropriate place for the Biden Crime Family to dine at then a place called the "Brotherhood of Thieves" in Nantucket? Ashley Biden is seen with mommy and daddy at the Brotherhood of Thieves restaurant. I hope they didn't all shower together before going.
If I had to guess what Biden ate, probably vegetables because he is one.
Of course, the left-wing media in the chowder state just couldn't contain their excitement.
Photos below:
Diners on the second floor watched Joe Biden enter the restaurant.
WATCH:
Diners watching @potus entrance from the 2nd floor bar pic.twitter.com/1gDpCVydWy

— Nantucket Current (@ACKCurrent) November 25, 2022
The crime family dines at a "Brotherhood of Thieves", how appropriate.
As New York Post reported former Hunter Biden's business partner Tony Bobulinski says he met with Joe Biden in May 2017 to discuss the CEFC deal and a May 2017 email from another associate, James Gilliar, says the "big guy" was due a 10% cut. Bobulinski and Gilliar have identified Joe Biden as the "big guy."
In Ukraine, Hunter Biden received up to $1 million per year to serve on the board of the energy company Burisma — despite no relevant industry experience — as his vice-president dad led the Obama administration's Ukraine policy.
White House visitor logs show that Joe Biden met with his son's partner Devon Archer in 2014 around the time both Hunter Biden and Archer joined the Burisma board. Joe Biden attended a 2015 DC dinner apparently attended by Burisma executive Vadym Pozharskyi, who wrote Hunter an email the next day thanking him for the "opportunity to meet your father."
Hunter invited other international associates to the 2015 dinner with his father, who was the sitting vice president at the time. Laptop records indicate he also invited Russian billionaire Yelena Baturina and her husband, ex-Moscow mayor Yury Luzhkov. Baturina is one of a dwindling number of Russian oligarchs yet to face US sanctions over Russia's invasion of Ukraine. She paid $3.5 million in 2014 to a Hunter Biden-linked firm, according to a 2020 report from GOP-led Senate committees.
Photos and emails from Hunter Biden's laptop also indicate that Joe Biden in 2015 hosted his son and a group of Mexican business associates at the vice president's official residence. Joe and Hunter Biden posed for a group photo with Mexican billionaires Carlos Slim and Miguel Alemán Velasco.
In 2016, Hunter Biden emailed Alemán's son, apparently from Air Force Two while joining his dad for an official visit to Mexico, complaining that he hadn't received reciprocal business favors after "I have brought every single person you have ever asked me to bring to the F'ing White House and the Vice President's house and the inauguration."
Since Joe Biden became president, Hunter launched an art career seeking as much as $500,000 for his novice works.
The White House developed a plan for those art sales to be "anonymous" to theoretically prevent possible influence-peddling. Hunter received at least $375,000 last year for five prints at an art show attended by one of his father's ambassador nominees, Los Angeles Mayor Eric Garcetti. It's unclear how many other sales he may have made.
What do you think? Post a comment.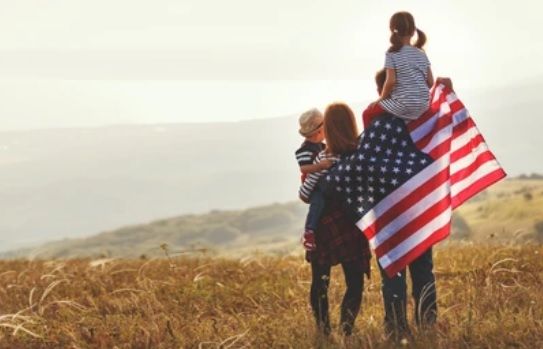 Bruce Hoenshell is a military historian, he is one of the most prolific conservative writers today, often churning out multiple columns per week. His writings tend to focus on international themes, modern warfare. Style Sampling: " It is not that we need social networking and Internet searches more than food and fuel, but rather that we have the impression that cool zillionaires in flip-flops are good while uncool ones in wingtips are quite bad."