The Supreme Court Strikes Down Biden's Student Debt Forgiveness Plan And Uses Nancy Pelosi's Quote To Do It (Screenshot)
The Supreme Court on Friday blocked the Biden administration's student debt relief plan, stopping more than 40 million borrowers from receiving loan forgiveness and delivering a major defeat to one of the president's key campaign promises.
The high-stakes decision will limit President Biden's options to deliver on his commitment to cancel $10,000 of student loans for low- and middle-income borrowers.
"The Secretary asserts that the HEROES Act grants him the authority to cancel $430 billion of student loan principal. It does not," Chief Justice John Roberts wrote. The court ruled 6-3 along ideological lines.
Biden's plan would have canceled up to $20,000 in loans for Pell Grant recipients and $10,000 for other borrowers, if the individual's income is less than $125,000. The income limit was doubled for married couples.
Anticipation had been building that the court's conservative majority would strike down the plan. During oral arguments in February, several justices expressed doubt about the Education Department's authority to unilaterally forgive hundreds of billions of dollars in student debt.
The cases against the program were brought by two groups of challengers: six GOP-led states and two individual borrowers, with both groups arguing that the administration exceeded its authority.
What is even more important is the fact that Justice Roberts cited Nancy Pelosi in the majority opinion when she said Biden doesn't have the power to cancel student debt.
Here's a screenshot below:

Got to thank Nancy for this one!
Video below:
SCOTUS cited Nancy Pelosi in their ruling against Biden's Student Loan handout:

"People think that the President of the United States has the power for debt forgiveness. He does not. He can postpone. He can delay. But he does not have that power. That has to be an act of… pic.twitter.com/2aRywEkStB

— Benny Johnson (@bennyjohnson) June 30, 2023
Under Biden's plan, the federal government would have forgiven up to $10,000 in federal student debt for Americans who make less than $125,000 annually and $20,000 for Pell grant recipients who came from lower-income families.
Biden vowed to cancel student debt during his run for president in 2020.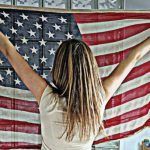 Natalie D. is an American conservative writer! Natalie has described herself as a polemicist who likes to "stir up the pot," and does not "pretend to be impartial or balanced, as broadcasters do," drawing criticism from the left, and sometimes from the right. As a passionate journalist, she works relentlessly to uncover the corruption happening in Washington.She is a "constitutional conservative".