Minneapolis Riots: Video From Daunte Wright's Mother Calling For Peace Ignored By BLM Rioters And The MSM
Tear gas has been fired and a curfew imposed amid angry protests after police fatally shot a black man in a traffic stop in the US city of Brooklyn Center, just north of Minneapolis.
The man has been identified by relatives as 20-year-old Daunte Wright.
Brooklyn Center's mayor issued a curfew that lasted until 06:00 (11:00 GMT), telling people to "be safe, go home".
The National Guard was also deployed in Minneapolis.
Hundreds of protesters chanting Daunte Wright's name gathered late on Sunday outside the police headquarters in Brooklyn Center.
Tensions rose as police donned riot gear, and two police vehicles were pelted with stones and jumped on, Reuters news agency reported.
Protesters wrote chalk on pavements and lit candles, but police later ordered the protesters to disperse, with footage showing tear gas and stun grenades being fired by officers.
Local media reported some looting taking place in a number of areas and Brooklyn Center Mayor Mike Elliott announced on Twitter he was issuing a curfew until 06:00.
It all started when Black Lives Matter members jumped on police cars in the afternoon.
Video below:
JUST IN – #BLM crowd starting to jump on police cars after officer-involved shooting in #Minneapolispic.twitter.com/ZgVqapnair

— Disclose.tv 🚨 (@disclosetv) April 12, 2021
One man was downed by a rubber bullet.
Man attempted to throw a cement block at police, got shot by crowd control munitions in the process.#Minneapolis #BrooklynCenter pic.twitter.com/lwVtC3xYlX

— Cat Hyde Кот Хайд (I'm just here for my ban)🖤🧡 (@KBoomhauer) April 12, 2021
At least one bullet was fired at a police station, shattering the front door but not injuring anyone, police told Kare11.
The National Guard was deployed and arrived just before midnight, the Star Tribune said — with officials announcing that more would be arriving throughout Monday to help quell further violence.
But everything could have been avoided if the mainstream media reported that the mother of Daunte was only asking for peace and that the violence would not bring her son back.
Video below:
Feel for her. She's calling for peace. pic.twitter.com/HUgabPyaB4

— CIA-Simulation Warlord 🇺🇸🦈🇺🇸 (@zerosum24) April 12, 2021
The only video that gained attention by the BLM mob and the MSM was this:
Victims mother & family speak at the scene. pic.twitter.com/03aQmpCI08

— CIA-Simulation Warlord 🇺🇸🦈🇺🇸 (@zerosum24) April 11, 2021
Daunte's Facebook is filled w/him flashing gang signs, using drugs & showing off cash:
Latest #BLM violence near Minneapolis sparked by police shooting of #DaunteWright. He was wanted on a warrant when he attempted to flee by car. He was shot & drove a distance before crashing into others. His FB is filled w/him flashing gang signs, using drugs & showing off cash. pic.twitter.com/StANTcJ2bs

— Andy Ngô (@MrAndyNgo) April 12, 2021
What's the end look like? Another massive payout from the city for a cop doing his/her job?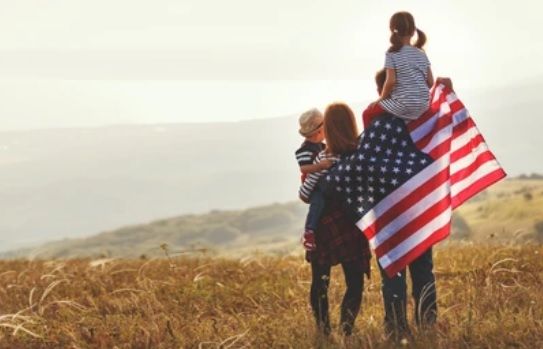 Bruce Hoenshell is a military historian, he is one of the most prolific conservative writers today, often churning out multiple columns per week. His writings tend to focus on international themes, modern warfare. Style Sampling: " It is not that we need social networking and Internet searches more than food and fuel, but rather that we have the impression that cool zillionaires in flip-flops are good while uncool ones in wingtips are quite bad."