Alabama Governor Robert Bentley Resigns Over Sex Scandal
Remember when Alabama Republican Governor Robert Bentley in October said he could no longer vote for Donald Trump after it was released a video of President Trump where he was joking about groping women?
Well, we do seem to have a problem with swampers abusing their power. Be careful when you speak. Make sure you haven't forgotten something in your own life. Situations change, but actions that are wrong are always wrong.
This just shows that u should clean around your own back door before u go snooping around someone else's.
On Monday night, Alabama Gov. Robert Bentley resigned to avoid impeachment after he was charged Monday with two counts of violating state campaign laws.
The resignation of Alabama Gov. Robert Bentley came amid allegations that he used public resources to carry out and conceal an affair with his former top aide. He announced the move on Monday night, shortly after being booked on two campaign-related charges — failure to file campaign disclosures and failure to disclose economic interests.
Pressure built on Bentley to step down over the sex scandal as state lawmakers opened impeachment hearings against him this week and state Republican officials called for him to leave the governor's mansion.

Up until the moment, he resigned Monday, Bentley fervently denied he had done anything that should cost him his job. He never fully admitted to an affair, even after a secretly taped phone call leaked of him professing his love to a woman named "Rebekah."
As he announced his resignation, Bentley said: "I've always believed the honor of serving as your governor is a calling that God placed on my life. Though I have sometimes failed, I have always tried to live up to the high expectations that people place on the person who holds this esteemed office. There have been times that I have let you and our people down, and I'm sorry for that."
He added, "I can no longer allow my family, my dear friends, my dedicated staff, and cabinet to be subjected to the consequences that my past actions have brought on them.
"I want you to know, I love our people with all my heart."
Last week, state investigators released thousands of pages of documents and interviews, including some text messages that Bentley sent the aide.
Apparently, Bentley texted heart-eyed emoji to Caldwell such as "I sure miss you. I need you. I want you. You are the only one." — texts that were linked up to his now ex-wife's iPad — and made threats to the first lady's staff to keep the affair secret.
The former first lady's chief of staff also told the committee's special counsel that Bentley threatened her job because he believed she had helped his wife make the recordings.
This governor is just another decrepit white republican who feels that he could get away with despicable behavior.
They all pretend to be the pillars of the community but in fact are immoral and dishonest.
No wonder our country is in need of draining the swamp. Too many deplorable politicians getting away with corruption. May Alabama move on to a better future.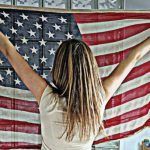 Natalie D. is an American conservative writer! Natalie has described herself as a polemicist who likes to "stir up the pot," and does not "pretend to be impartial or balanced, as broadcasters do," drawing criticism from the left, and sometimes from the right. As a passionate journalist, she works relentlessly to uncover the corruption happening in Washington.She is a "constitutional conservative".