You'll Be Disappointed When You'll Find Out To Whom George Clooney Donates $1 Million! Time To Boycott?
Something called the Southern Poverty Law Center sounds like a harmless do-good organization of idealistic young lawyers out to make life better for poor folks in the South, most of them likely black. Who wouldn't want to make life better for poor folks?
But looks can be deceiving!
On Tuesday, Holywood actor George Clooney and his wife Amal Clooney announced that they are donating $1 million to fight hate groups.
IF you spend money to fight people…are you a hate group also? Translation: Clooney fights hate groups by donating to one.
Clooney Foundation for Justice will donate the money to Southern Poverty Law Center to help fight hate groups in the wake of tragedy and violence in Charlottesville, Va.
In a statement, George Clooney said: "Amal and I wanted to add our voice (and financial assistance) to the ongoing fight for equality. There are no two sides to bigotry and hate."
"We are proud to support the Southern Poverty Law Center in its efforts to prevent violent extremism in the United States," the Clooneys said in their prepared statement. "What happened in Charlottesville, and what is happening in communities across our country, demands our collective engagement to stand up to hate."
"There are no two sides to bigotry and hate."
There are though when you start making up words and definitions. Not everything you disagree with is "bigotry" simply because you disagree with it.
The Southern Poverty Law Center is a political action group and also a hate group since they hate our police and always take one side of every issue based upon them using race and calling everyone that disagrees with them a hate group!!
It is so sad they aren't giving this money to fight hate groups like Antifa. They are giving this money to push the liberal agenda.
What do you think? Scroll down to leave a comment below!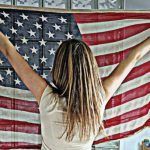 Natalie D. is an American conservative writer! Natalie has described herself as a polemicist who likes to "stir up the pot," and does not "pretend to be impartial or balanced, as broadcasters do," drawing criticism from the left, and sometimes from the right. As a passionate journalist, she works relentlessly to uncover the corruption happening in Washington.She is a "constitutional conservative".