Video: Here's How Second Amendment Supporters in Pennsylvania Reacted to Protect Themselves from the Escaped Illegal Alien
A convicted murderer who prompted a massive manhunt in Pennsylvania made his brazen escape from a jail yard outside Philadelphia by scaling a wall sideways, climbing over razor wire and jumping from a roof, authorities said.
Danelo Cavalcante, a 34-year-old Brazilian man who fatally stabbed his ex-girlfriend, escaped from the Chester County Prison last Thursday, sparking a massive manhunt and stressing communities in eastern Pennsylvania.
Police released security video during a news conference on Wednesday showing Cavalcante beginning his escape.
Cavalcante is seen standing in a jail yard passageway and checking his surroundings before he places his hands on the wall, then walking his feet up backward so he begins moving perpendicularly. After seven seconds, he disappears out of the camera's view.
Howard Holland, the acting warden of the Chester County Prison, said the prison was fully staffed at the time of Cavalcante's escape, but it took guards more than an hour to notify local emergency authorities of the breakout.
Guards first noticed Cavalcante was missing during an inmate count around 9:45 a.m., roughly 50 minutes after he climbed the wall, according to the security camera tape.
A tower guard who'd been on duty at the time was put on leave as part of the investigation.
A manhunt involving hundreds of law enforcement officers, drones, helicopters and K-9 units has been expanding since Cavalcante's disappearance.
Police have confirmed seven sightings of Cavalcante since his escape. The most recent sighting occurred on Thursday just before noon local time. Authorities told reporters during a news conference Thursday there was a possible sighting of Cavalcante in the vicinity of Longwood Gardens, an hour south of Philadelphia.
For several days the authorities were not able to find and capture the escaped illegal alien!
That's why Second Amendment support3ers from Pennsylvania decided to take matters into their own hands!
A video surfaces where Pennsylvania residents are loading up assault rifles and patrolling the area where the escaped illegal alien was seen.
Video below:
A sneak peek into the future of law enforcement. When our elected officials choose not to protect their citizens you get this.
The inmate was awaiting transfer to a state prison where he'd serve out a life sentence for a homicide.
A jury took just 15 minutes to convict Cavalcante last month for fatally stabbing his ex-girlfriend, Deborah Brandão, in front of her children in 2021.
Prosecutors said that he killed Brandão to stop her from telling police that he was wanted for a 2017 killing in Brazil.
Cavalcante was captured for Brandão's killing in Virginia, where authorities said he had been trying to flee to his native country.
Brazil has been watching the manhunt unfold with intense fascination. The main newspaper in Rio de Janeiro ran a lengthy story on the manhunt on Wednesday, according to the Associated Press. The piece bore the headline, "dangerous hide-and-seek."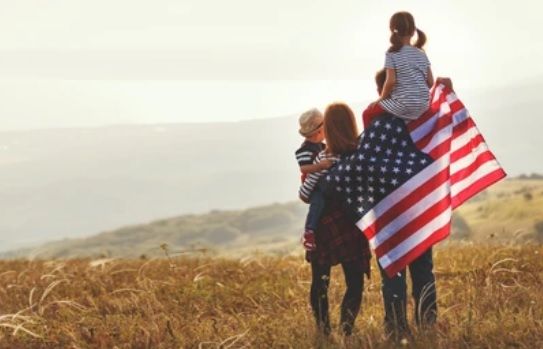 Bruce Hoenshell is a military historian, he is one of the most prolific conservative writers today, often churning out multiple columns per week. His writings tend to focus on international themes, modern warfare. Style Sampling: " It is not that we need social networking and Internet searches more than food and fuel, but rather that we have the impression that cool zillionaires in flip-flops are good while uncool ones in wingtips are quite bad."