Video: BLM Accusing Antifa Of Giving An Underage Girls Drugs At A Riot In Portland
Back on April 16 a group of protesters in downtown Portland lit fires, smashed the windows of businesses, a church, and the Oregon Historical Society, and caused other various damage during a destructive demonstration Friday night and early Saturday.
Someone also fired several gunshots from a car traveling a block away from the protest crowd early Saturday. No one was hurt.
Police declared the demonstration a riot late Friday, marking the third time in five days the bureau had made such an announcement. Officers arrested at least four people amid the melee that had drawn several hundred people, the Portland Police Bureau said in a statement just before 2 a.m. Saturday.
"Our community has made it clear that it will not tolerate wanton violence and destruction," Acting Chief Chris Davis in the statement. "None of this destruction tonight has anything to do with the important work of racial justice and reconciliation our community and our nation need at this critical time in our history."
What the mainstream media didn't report about Antifa/BLM riots from that weekend is the fact that they decided to give all kinds of drugs to underage girls.
A video from April 16 that just surfaced shows BLM rioters as they confronted an Antifa member, accusing him of giving drugs to an underage girl at the Portland riot.
Video below:
Exclusive: #BLM protesters confronted an #antifa, accusing him of giving drugs to an underage girl at the Portland riot on 16 April. That night, rioters caused widespread damage & fires in downtown. Antifa have been dogged by allegations of giving rioters drugs. #PortlandRiots pic.twitter.com/PZ7g2wd4Ya

— Andy Ngô (@MrAndyNgo) May 2, 2021
This video is a good metaphor for what Portland has become: a complete raging dumpster fire.
This is the actual war America needs. Once those on the left also turn on Antifa then we can actually achieve progress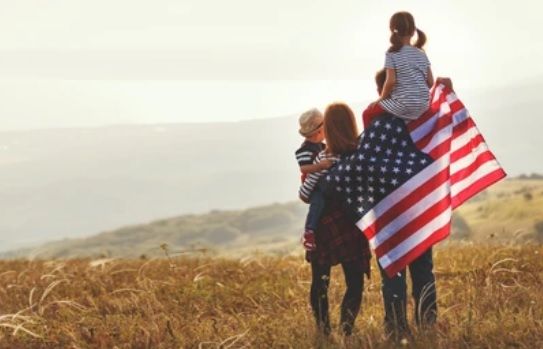 Bruce Hoenshell is a military historian, he is one of the most prolific conservative writers today, often churning out multiple columns per week. His writings tend to focus on international themes, modern warfare. Style Sampling: " It is not that we need social networking and Internet searches more than food and fuel, but rather that we have the impression that cool zillionaires in flip-flops are good while uncool ones in wingtips are quite bad."