Video: After Biden Drained His Batteries Joe's Handlers Came Up With a New Way To Deflect From His "Alzheimer's Moments"
Something is wrong with President Joe Biden, and everyone knows it.
But it would at least be nice if the president knew what he was talking about.
Biden's handlers came up with a new way to deflect when Joe has one of his "cognitive spells," he simply fluffs it off with a self-deprecating joke, and the audience awkwardly laughs.
The entire "Alzheimer's moment" is just laughed off, and brushed aside as if it's some normal, everyday occurrence.
Video below:
This isn't simply misspeaking. He seems fully out of it, and we're all watching quietly.
The main reason is the fact that the mainstream media ignores the obvious decline of Joe Biden's mental health!
It's also hard to forget that during the Donald Trump years, the president's acumen was full-on debated and often.
Brian Stelter, of CNN's most-misnamed show, "Reliable Sources," had actor Robert De Niro on to discuss Trump's mental capacity. The network also favored medical opinions from Trump's enemies like Anthony Scaramucci.
When Trump joked about buying Greenland from Denmark, MSNBC furrowed its collective brows and featured Dr. Lance Dodes, former assistant psychiatry professor at Harvard Medical School, to talk about the president's mental decline. Dodes contributed to a book about the subject without, of course, ever having examined Trump.
But now we're supposed to disregard what we see with our own eyes. Many of us have had our own confused grandpa, starting one story and finishing another or rambling from one topic to the next nonsensically.
Grandpa sometimes wanders. The trouble is this confused grandpa has a bit more power than your own.
(This post may contain disputed claims. We make no assertions as to the validity of the information presented by our Opinion Columnist. This is an opinion article, and this post should be treated as such. Enjoy.)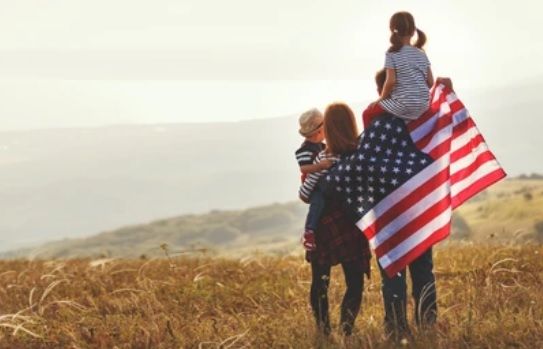 Bruce Hoenshell is a military historian, he is one of the most prolific conservative writers today, often churning out multiple columns per week. His writings tend to focus on international themes, modern warfare. Style Sampling: " It is not that we need social networking and Internet searches more than food and fuel, but rather that we have the impression that cool zillionaires in flip-flops are good while uncool ones in wingtips are quite bad."