U.S Drone Kills Al Qaeda Leader!
One monster at a time, eventually they will get what they deserve.
On Saturday, the U.S. Department of Defense has confirmed that a U.S. drone strike in Paktika Province in eastern Afghanistan on March 19 killed the senior Al Qaeda military commander Qari Yasin, who has been linked to numerous attacks in his native Pakistan.
Pentagon has confirmed that Qari Yasin, a member of the Tehrik-e-Taliban Pakistan group (Pakistani Taliban), was killed on March 19 during an air strike in Afghanistan's eastern Paktika province.
Qari Yasin who went by several aliases including Ustad Aslam, is a senior terrorist from Balochistan, Pakistan, who had ties to Tehrik-e Taliban and had plotted multiple Al Qaeda terror attacks, including the Sept. 20, 2008, bombing on the Marriott Hotel in Islamabad that killed dozens of innocent people, among them U.S. Air Force Maj. Rodolfo I. Rodriguez and Navy Cryptologic Technician Third Class Petty Officer Matthew J. O'Bryant.
Allegedly he has been behind a 2009 attack on a bus carrying the Sri Lankan cricket team in Lahore that killed six Pakistani police officers and two civilians and wounded six members of the team.
According to official Pakistani 'Most Wanted' lists he was also behind failed attempts to kill former President Pervez Musharraf in 2003 and former Prime Minister Shaukat Aziz in 2004.
The US has been hunting Yasin for several years. In Dec. 2013, the Pakistani government listed Yasin as the tenth most wanted terrorist in the country, according to Long War Journal.
Defense Secretary Jim Mattis in a statement said: "The death of Qari Yasin is evidence that terrorists who defame Islam and deliberately target innocent people will not escape justice."
Security analyst Amir Rana said Yasin was the latest in a series of Pakistani terrorist fugitives to have been killed across the border in Afghanistan, including Qari Saifullah Akhtar, a former close associate of Mullah Omar, who died in a clash with Afghan security forces in January.
I like this kind of news!! This will make the world a better place! Donald Trump already started to fulfill his promises given during his presidential campaign to eradicate ISIS!
Let's hope that this is just a beginning to a successful campaign against the world terrorism!!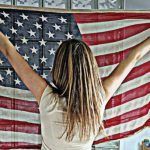 Natalie D. is an American conservative writer! Natalie has described herself as a polemicist who likes to "stir up the pot," and does not "pretend to be impartial or balanced, as broadcasters do," drawing criticism from the left, and sometimes from the right. As a passionate journalist, she works relentlessly to uncover the corruption happening in Washington.She is a "constitutional conservative".