Thug Gets 30 Years In Prison For Sexually Assaulting Elderly Milwaukee Woman
I swear some people exist only to ruin everyone's day they come in contact with. Here is one example.
A 21-year old sexual predator named Antoine Pettis was charged after he was identified by familial DNA and later confessed to the sexual assault. He was charged with sexually assaulting a 101-year-old woman, and has been sentenced to 30 years behind bars.
Investigators brought Pettis in for questioning at which time he admitted to entering the woman's home with another suspect with the intention of burglarizing it. When he found that there was nothing that he wanted to steal, Pettis confessed to sexually assaulting the elderly Milwaukee woman.
When the perverted thug appeared in court he addressed the cameras and said: "Y'all wanna make me a celebrity?"
Luckily, after pleading guilty to multiple charges on January 15th in connection with the sexual assault of a 101-year-old Milwaukee woman, a Milwaukee County judge sentenced Antoine Pettis to 30 years in prison and another 15 years of extended supervision.
Unbelievable! Words can not describe such of an unbelievable act. I don't think any punishment would be enough except life in prison!!! Will see if he still laughs once he is in prison and his inmates find out what he did…then it's going to be party time!
Black or white, color doesn't matter. If you are guilty, you are guilty. Remember, we ALL have another world to face… I am a true believer, what goes around, comes around. I'm sure the "boys" will be glad for a new "friend"!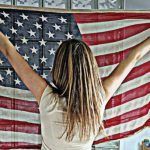 Natalie D. is an American conservative writer! Natalie has described herself as a polemicist who likes to "stir up the pot," and does not "pretend to be impartial or balanced, as broadcasters do," drawing criticism from the left, and sometimes from the right. As a passionate journalist, she works relentlessly to uncover the corruption happening in Washington.She is a "constitutional conservative".