The Wild Wild West Is Back In The Midwest- Police Stop A Car Full Of Armed Carjackers & Things Got Wild Pretty Fast (Video)
Illinois is a state in the Midwestern region of the United States but lately, reminds us of our hard past in the wild West where street shooting is a daily routine!
Security camera footage captured a wild shootout as Chicago police officers stopped a trio of carjackers in a stolen car, wounding one of the suspects.
According to Cook County prosecutors, Perez was sitting in the passenger seat of a stolen vehicle Wednesday evening that was being driven by 20-year-old Noel Centeno. A third man, 21-year-old Jesse Sanchez was sitting in the back seat.
The men were allegedly driving on Lower Wacker Drive near Columbus Avenue at around 8:48 p.m., when officers in a nearby squad car were notified by a license plate reader that the vehicle the men were driving had been reported stolen in a carjacking.
Those officers performed a U-turn in front of the men, blocking the vehicle's path, according to Assistant State's Attorney James Murphy. As they did this, Centeno allegedly reversed his vehicle, crashing into another car that was behind them.
One of the officers walked toward the vehicle's front passenger side and can be heard on bodycam video telling the men to show their hands, Murphy said. Perez then allegedly fired a shot at the officer. The bullet missed, but the officer may have been injured by broken glass from the car window Perez had shot through, according to Murphy.
Other officers then fired shots at Perez, striking him in the chest, arm, and leg. He was treated at Northwestern Hospital and survived those injuries. The officer who was shot at was treated for eye damage and a second officer was treated for a rapid heart rate.
Police recovered the firearm Perez used, a 9mm handgun with a laser sight and an extended magazine, Murphy said. One 9mm shell casing was found inside the car, which Murphy said matched Perez's weapon and not the officers'. A second gun, a chrome revolver, was also recovered from the backseat.
According to Murphy, body cam video shows the passenger side window of the car being blown out by Perez's gunfire, and smoke could be seen emanating from that window.
Surveillance video of the incident has since been published online.
Video below:
One of the passengers in the Honda Accord, a 25-year-old man, was shot several times and seriously wounded. The two officers were not shot but suffered minor injuries during the confrontation Wednesday night, according to a police statement.
No other injuries were reported during the shooting. Two guns were recovered from the scene.
Police took the suspects into custody, and officers can be seen helping bystanders following the incident.
All three suspects were arrested and charged accordingly.
The following suspects were arrested and face these charges:
Edgardo Perez, 24, was charged with attempted first-degree murder, unlawful use of a weapon, and criminal trespassing.
Jesse Sanchez, 21, was charged with weapons and drug counts, as well as criminal trespassing.
Noel Centeno, 21, was charged with receiving, possessing, and/or selling a stolen vehicle.
No additional information was provided by the police, but local posts on social media alleged that the people who got arrested were illegals.
We can't confirm or debunk these claims so far.
OPINION: This article contains commentary which reflects the author's opinion
Reminder: The purpose of the articles that you will find on this website, are to EDUCATE, not to disinform or grow hate and anger!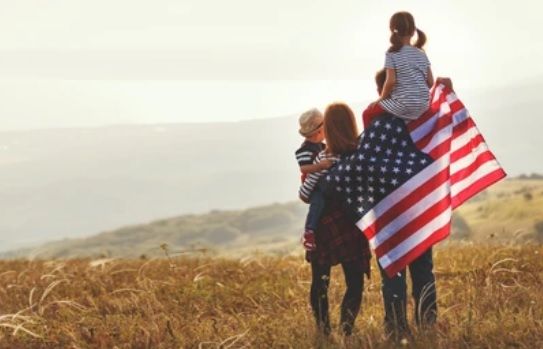 Bruce Hoenshell is a military historian, he is one of the most prolific conservative writers today, often churning out multiple columns per week. His writings tend to focus on international themes, modern warfare. Style Sampling: " It is not that we need social networking and Internet searches more than food and fuel, but rather that we have the impression that cool zillionaires in flip-flops are good while uncool ones in wingtips are quite bad."