The Mainstream Media Ignored Two Details That Torpedo Any Gun Control Narrative in the Wake of Maine Shootings
As we reported earlier, an armed gunman took to the streets of Lewiston, Maine, Wednesday evening and opened fire in at least three locations. Tragically, reports are now coming out that there are multiple casualties, with Fox News writing that there are 22 dead while ABC News is reporting 16.
Lewiston is about 36 miles north of Portland and is the state's second-largest city. Residents have been told to shelter in place and lock their doors, as the gunman has still not been located. The Androscoggin County Sheriff's Office released a photo of the suspect:

The suspect, Robert Card, remains at large. The manhunt roped in federal and state law enforcement agencies, but despite reportedly finding his vehicle near Lisbon at a boat ramp at Papermill Trail Park, Card is still missing.
CBS reports that he "had been committed to a mental health facility for two weeks in the summer of 2023," and an official report said he "had reported 'hearing voices and threats to shoot up' the military base."
The mainstream media and Democrats have already started stoking the flames of the gun control fires. That would happen anyway, but can we wait until all the details are released and the damage assessed before we get into this policy fight? We already had the information corrected. Would you like to guess which two things came up regarding the suspect that we've heard many times before concerning these crimes? He was known to law enforcement and had severe mental health problems.
Not much was said during the police press conference last night. There will be one held at 10:30 AM this morning.
But one would think Card's firearms would be taken away once he was committed to a mental health clinic.
Also why did the FBI let this man walk with his guns and wasn't monitored when they already knew he made threats!
Maybe the following tweet will give you an answer:
One guy said voices in his head are telling him to shoot up military bases and was released from a mental asylum

The other guy held Pelosi's podium

Guess which one was hunted down by the FBI in the name of fighting domestic terror? pic.twitter.com/ZKy87XIZiA

— End Wokeness (@EndWokeness) October 26, 2023
OPINION: This article contains commentary which reflects the author's opinion
Reminder: The purpose of the articles that you will find on this website, are to EDUCATE, not to disinform or grow hate and anger!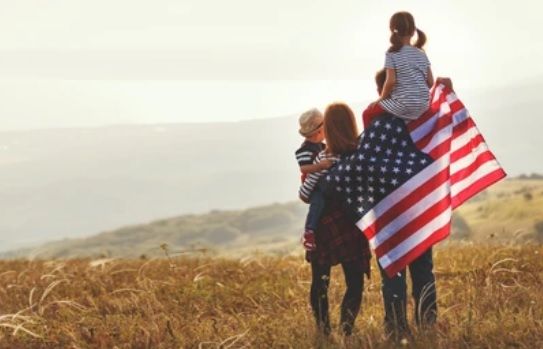 Bruce Hoenshell is a military historian, he is one of the most prolific conservative writers today, often churning out multiple columns per week. His writings tend to focus on international themes, modern warfare. Style Sampling: " It is not that we need social networking and Internet searches more than food and fuel, but rather that we have the impression that cool zillionaires in flip-flops are good while uncool ones in wingtips are quite bad."