The Account That Posted The Viral Patriot Front Video Yesterday Was Fake Created Days Ago With An AI-Generated Face Pic As Its Avatar (Photos &Video)
This viral video of the Patriot Front marchers from the now-suspended "@SherylLewellen" account, which was created just days ago, had over 1 million views!
Now, if you saw this video earlier on Twitter, the account might have looked a little different. And that's because the profile photo used to be of an attractive blonde woman whose bio claimed she was a digital/print journo with a love of avocados:
On LinkedIn the person does not exist:

That profile photo was created using AI:
There are multiple actual journalists reporting on this event, but for some reason everyone is sharing this tweet from an account made last month with an AI-generated face pic as its avatar.

Please be cautious about helping potentially inauthentic accounts build an audience. https://t.co/2tKz9MVFDy pic.twitter.com/Tv3CIiEccM

— Conspirador Norteño (@conspirator0) December 5, 2021
Note that the tweet in question was posted via the "Twitter Web App" rather than one of the Twitter smartphone apps, meaning it was likely tweeted from a computer rather than the cell phone of someone on the scene. (TLDR, it's probably plagiarized from whoever took the video.)

"A whole lot of big accounts took the bait on this one" especially the lefties account who helped spread this account.
The account was not very active:
Some PR person was talking the credit for the account, and admitted that the goal was to "fool journalists into promoting Patriot Front's demonstration in Washington D.C."::
She was the only digital journalist that didn't speak during the video.
Also, the only journalist not to use this momentum to grow her career. No comments, no videos, no go to my YouTube.
People reacted to the viral video yesterday accusing the "Patriot Front" of being federal agents!
They just happen to all be wearing masks. Yeah, okay. That's plausible for this psych profile. Calling BS right off the bat.

— Kyle Becker (@kylenabecker) December 4, 2021
Interview these people. I want real names. Verified. If they are who they say the are, they will have no problem with that.

— Kyle Becker (@kylenabecker) December 4, 2021
Suffice to say, these aren't the right-wing rednecks one would expect to see here, no masks, just giving no f*cks. These look like young fit males, 20s-30s, clean cut, wearing ridiculous costumes like this is some kind of open air theater production. Give me a break.

— Kyle Becker (@kylenabecker) December 4, 2021
Lincoln Project seems to have grown

— Fareesh Vijayarangam (@fareesh) December 4, 2021
Does the FBI get paid overtime for this?

— Zidan Samurai Futurologist Lianciel (@Zidan_Lianciel) December 4, 2021
I can't find a website or any kind of mission statement for them online. It's just a bunch of news websites calling them white nationalists or whatever. Does anyone have a legit website or interview with one of their leaders? The media has already proven they can't be trusted.

— WussGoood (@GooodWuss) December 4, 2021
(This post may contain disputed claims. We make no assertions as to the validity of the information presented by our Opinion Columnist. This is an opinion article, and this post should be treated as such. Enjoy.)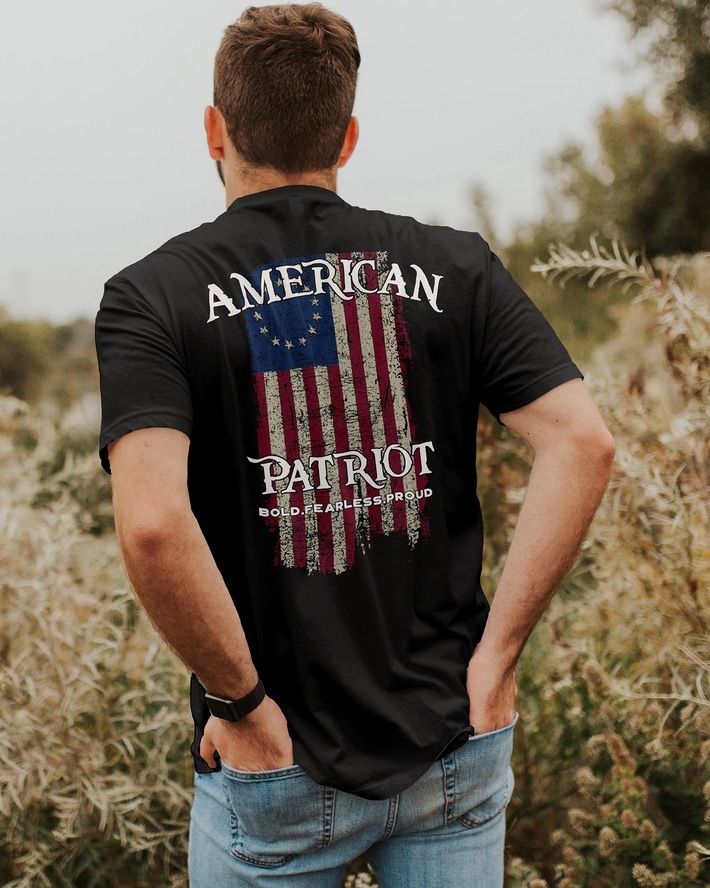 I'm shrewd, passionate, learned and energetic, God-fearing and patriotic. I've done a fine job reintroducing good old American conservatism to a new generation of Americans. I've earned the love and friendship of many, the hatred of some, but the respect of all.