Headline Removed Because It Violates Our Advertisers Guidelines
Via Southern Minn: "It took a brave witness to stand up to a Minneapolis man allegedly pointing a knife a people and threatening others in downtown Faribault.
A complaint filed in Rice County Court alleges that Abdinzak Ahmed Farah, 29, was in the Third Street NW area pointing a knife and threatening to kill anyone who called the police. The call followed alleged odd behavior by Farah earlier that day. A witness told officers that Farah was eating raw beef with the same knife and holding the knife to patrons, asking them to play games.
Farah was asked to leave the area, but returned, again holding the knife to people as he spoke with them. He was reportedly told to leave a second time, but later began chasing several people and threw the knife at them."
The brave witness confronted the Muslim, and Farah then turned his rage onto the unnamed man, threatening to kill him. However, the brave citizen did the right thing and quickly pounced on the deranged Muslim, subduing him until police arrived, all while Farah kept yelling: "I will kill whoever calls the police!"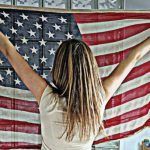 Natalie D. is an American conservative writer! Natalie has described herself as a polemicist who likes to "stir up the pot," and does not "pretend to be impartial or balanced, as broadcasters do," drawing criticism from the left, and sometimes from the right. As a passionate journalist, she works relentlessly to uncover the corruption happening in Washington.She is a "constitutional conservative".