SESSIONS SMACKDOWN: Attorney General Sessions To Unveil His Plan To Prosecute Leakers…THE PURGE HAS BEGUN!
President Trump said all during the campaign…if you are dishonest and don't do your job effectively you will be called out and or fired….that's how his businesses ran to success and now he is doing effectively the same to have our government run the same. It is about time to reveal the truth!. Jeff Sessions seems to be getting President Donald Trump's message really clear… find the leakers and LOCK THEM UP.
Via Fox News: "Attorney General Jeff Sessions is set to announce a major crackdown on leakers this week, in the latest sign the administration is pushing to run a tighter ship as John Kelly seizes the reins as White House chief of staff.
One of the first tasks facing the retired general and former Homeland Security boss will be plugging the leaks at the White House that his predecessor struggled to stanch.
"If Reince [Priebus] couldn't control those leaks … then he was the one who was ultimately responsible, and General Kelly was brought in to make sure those leaks do not continue," former Trump campaign manager Corey Lewandowski told "Fox & Friends" on Tuesday.
Kelly, with his apparent role in Monday's removal of Anthony Scaramucci as communications director, already has demonstrated he'll oust staff members he thinks are causing problems.
But beyond the White House effort to halt nettlesome leaks about behind-the-scenes feuding, Sessions is expected to go further with an announcement on criminal leak investigations — specifically, concerning news reports that published sensitive intelligence material, according to officials who have been briefed on the matter.
Sessions plan to hold a press conference on leaks on Friday. The announcement may provide more of an overview of what the DOJ hopes to accomplish rather than specific prosecutions at this stage."
Trump's team is building evidence against the traitors. Now after all this is revealed, let's hope soon this nightmare will end and all the leakers will be arrested.
Jeff Sessions is a loyal and trustworthy Attorney General, if left alone he will go down in history as one of the greats. In 6 months he has demolished MS13, terrible gangs that kill for the fun of it. He has cracked down on Immigration illegals and Sanctuary Cities. He is a loyal team player and one President Trump should embrace. He will find the leakers among the White House staff and will set them as an example.
What do you think? Scroll down to leave a comment below!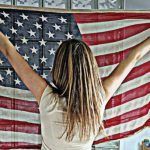 Natalie D. is an American conservative writer! Natalie has described herself as a polemicist who likes to "stir up the pot," and does not "pretend to be impartial or balanced, as broadcasters do," drawing criticism from the left, and sometimes from the right. As a passionate journalist, she works relentlessly to uncover the corruption happening in Washington.She is a "constitutional conservative".