Sen. Chuck Grassley Demand Answers About Immigrants Involved In Brutal Raping
On Friday Iowa Republican Sen. Chuck Grassley sent letters to two Cabinet agencies demanding answers about the illegal alien suspected accused of brutal raping a 14-year-old girl during school hours at Rockville High School.
In a letter to the Department of Homeland Security, Grassley is seeking the immigration and criminal histories of both immigrants, including encounters with immigration officials and law enforcement. He is also asking whether the two applied for or received any immigration benefits, whether they would have been considered an enforcement priority prior to the most recent charges, and what steps immigration officials plan to take if local law enforcement refuses to cooperate with federal detainer requests.
Grassley is also asking how DHS has implemented the recently-announced VOICE office to update victims of crimes by immigrants, and whether it has been in contact with the victim in this case.
Further, Grassley is asking the Department of Health and Human Services about how it vetted the adult family members prior to turning over custody of the immigrants.  He is also seeking details on the immigration status of the family members, how the immigrants were transferred to their custody, and whether any conditions were placed on the transfer.
In the letter addressed to DHS Secretary John Kelly Grassley asked: "Montgomery County, Maryland is a well-known sanctuary jurisdiction. "If Montgomery County or any other local law enforcement agency declines to honor a detainer or notify Immigration and Customs Enforcement (ICE) regarding Jose Montano and Henry Sanchez Milian, what action will DHS take to ensure that they are not released from custody and allowed to re offend?"
The alleged gang-rape took place a month before her fifteenth birthday. Just days after the alleged rape of the young girl that distressed the whole nation, Maryland state legislature presented a bill to become a sanctuary state. Gov. Larry Hogan pledged to veto the bill, citing the "brutal and violent" Rockville rape.
Read Grassley's letters to DHS Secretary John Kelly and HHS Secretary Tom Price.
This is very sad!!
Yet I still can not understand why democrats want to let them in when they commit crimes and then force YOU to pay for their attorneys. Why would any American vote for a democrat?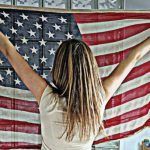 Natalie D. is an American conservative writer! Natalie has described herself as a polemicist who likes to "stir up the pot," and does not "pretend to be impartial or balanced, as broadcasters do," drawing criticism from the left, and sometimes from the right. As a passionate journalist, she works relentlessly to uncover the corruption happening in Washington.She is a "constitutional conservative".