Screenshots: Local News Channel Posts The Results Of The Primary Election Who Should Be Held Next Week
The primary elections in Michigan are set to occur next week. But the local News Channel 3 apparently just released the results last night. RINO Tudor Dixon Trump hater Peter Meijer won according to the leaked results!
In any event, this is a major story and it shows just how corrupt our system has become.
Are the results of each election already written before the voting even takes place?
This may lead you to believe the answer to that question is yes.
Perhaps even worse than you ever imagined.

They've deleted the results now but we have screenshots from their blunder:

We also have a video as proof that this was on their site!
In the event that page gets taken down or replaced by the time you read this, here's what we saw as of press time:
When asked about his race being influenced by premature and inaccurate results, Tom Norton, running for US House District 2, said, "I hope this is them stress testing the reporting system. The press has a constitutional duty to be fair and balanced, yet sadly, we all know they have joined the likes of Goebbels-style disinformation. 2.6 million Americans have died for the right to vote to be protected. Any election fraud at any level is unacceptable."
This begs the question "Does this constitute election influence?" Does publishing results of a race a week before the election and without any disclaimer letting people know that these are in no way actual numbers influence people to either not show up or show up more for a particular candidate? And who is responsible?
Last night, New Channel 3 WWMT TV, when asked how the results for the primary were published responded shockingly:
"Thank you for your concern. Our apologies. We have been testing our systems with the Associated Press. The numbers you are seeing are not actual results. (Thanks…now notate that ON the page!) We have cleared the numbers. The actual primary results will populate after the polls close on Tuesday, Aug. 2"
In this situation we have to use Bidens' famous slip:
"We have put together I think the most extensive and inclusive voter fraud organization in the history of American politics."
We should not be surprised at what a mess our elections has become, not only because of the uncompromising nature of our current politics, but also because of the warnings we received well beforehand. President Trump has been bringing up voter fraud long before Nov. 3, and the left had been weirdly insistent that he accept the results without double-checking the entire time.
A majority of Americans are not confident in the honesty of U.S. elections.
A Gallup poll found that 59% of Americans don't have confidence in the honesty of elections, while 40% say they do.
Of 32 countries included in the poll, the U.S. falls third to last when it comes to distrust in elections. Only Chile and Mexico follow, with 65% and 68% of citizens in those countries not having confidence in the honesty of elections, respectively.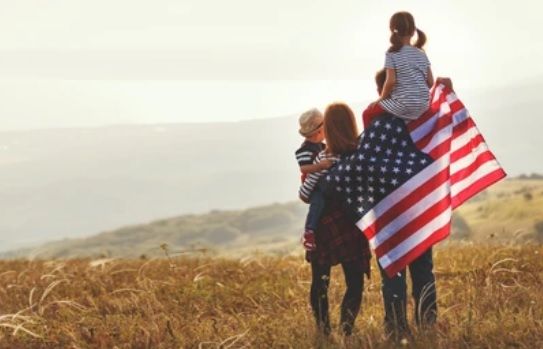 Bruce Hoenshell is a military historian, he is one of the most prolific conservative writers today, often churning out multiple columns per week. His writings tend to focus on international themes, modern warfare. Style Sampling: " It is not that we need social networking and Internet searches more than food and fuel, but rather that we have the impression that cool zillionaires in flip-flops are good while uncool ones in wingtips are quite bad."