Russian Ambassador Kislyak Has Been A Frequent Guest At The White House During The Obama Administration
Desperate to make the Trump administration-Russia connection stick in an effort to delegitimize President Donald Trump and those who work for him, democrats spent much of the day demanding that Attorney General Jeff Sessions resign because he talked with Russian Ambassador Sergey Kislyak twice—on official Senate business—in 2016.
But it was reported Friday that it was not only Attorney General Sessions who met with Russian Ambassador Sergey Kislyak.
Apparently, Former President Barack Obama met with Obama 22 times in the White House.>What an irony, there are different rules for democrats… it's OK when they do it, but it is ONLY against the law if a republican is accused of it, and causes a liberal meltdown even though nothing is proven.
Sergey Kislyak appeared in the White House visitor logs dozens of times when Barack Obama was in office.
The Daily Caller reported:
The visitor logs, which Obama made public in 2009 in a push for transparency, show that the long-time Russian ambassador to the United States visited the White House at least 22 times between 2009 and 2016.

Kislyak appeared in the logs as recently as September 2016 when he had a meeting scheduled with one of Obama's senior advisers, John Holdren, in the Eisenhower Executive Office Building. The other visitors listed at the meeting are Marina W. Gross, Alexander Ermolaev, Alexey Lopatin, Vyacheslav Balakirev and Sergey Sarazhinskiy. Though the appointment was scheduled to begin at 12:00 pm, it does not include an end time.

Kislyak was also listed on the logs in July 2016, March 2016, January 2016, August 2015, April 2014, February 2014, May 2013, February 2013, November 2012, December 2011, July 2011, December 2010, October 2010, May 2010, April 2010, February 2010, March 2010, December 2009 and September 2009.

Kislyak was also listed in the logs an additional 12 times, but that was when there were between 180 and 3,000 other visitors also listed, such as for an event like a "holiday open house" or the "diplomatic corps reception."
The Obama Administration (read Obama) had to sign off on the sale of our uranium to Russia, its the LAW. 20% of our uranium was sold to Russia in return for tens of millions put into Clinton's slush fund/called a "Charity". This is what needs to be investigated!
How did Russia make payments of $140 million to the Clinton Foundation to get 20% of the US Uranium stockpile?
It was okay for Obama and his crew, but since they got pushed out it is no longer okay.
All the Democrat Commies are screaming as loudly as they can at Trump, so as to deflect attention and law enforcement from going after Hillary and Obama.
This is what the Democrats are covering up! Share this so everyone can know, and hopefully, it would be thoroughly investigated!!!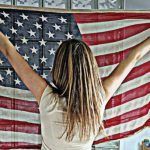 Natalie D. is an American conservative writer! Natalie has described herself as a polemicist who likes to "stir up the pot," and does not "pretend to be impartial or balanced, as broadcasters do," drawing criticism from the left, and sometimes from the right. As a passionate journalist, she works relentlessly to uncover the corruption happening in Washington.She is a "constitutional conservative".