THE PURGE HAS BEGUN! Jeff Sessions Is Coming Hard For All The Leakers With This Action
If our elected representatives and the people they employ are not held accountable for their crimes then there is no justice for any of us. Since President Trump was elected we've all be waiting to see some arrests the people who have misused the power they were entrusted with.
Now, the White House is finally ready to drop the hammer on the leakers, and Attorney General Sessions is leading the charge! Sessions has reportedly discussed using lie detector tests to find leakers within the National Security Council.
According to Axios, Sessions wants to focus on National Security Council staffers in order find leakers of transcripts of Trump's phone conversations with foreign leaders. The number of people who would have that information is small enough that a leaker could be easily uncovered, Sessions believes.
And if the polygraph crusade doesn't find the leakers, it could prevent unauthorized disclosures in the future.
After all this is revealed, let's hope soon this nightmare will end and all the leakers will be arrested.
I appreciate the fact he is going after the leakers. Sessions does need to root out the leakers! Then, it is time to prosecute Hillary for her e-mails, Obama for his treasons, FBI individuals for the lying and working against American people…the list goes on and on…
Whatever it takes. Fire them all and start over. Start with Obama and work your way down. The world is ready for the idictments.
What do you think? Do you still trust Sessions to do his job? Share your opinion in the comment section below!
H/T The Daily Caller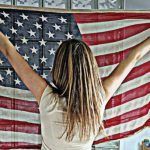 Natalie D. is an American conservative writer! Natalie has described herself as a polemicist who likes to "stir up the pot," and does not "pretend to be impartial or balanced, as broadcasters do," drawing criticism from the left, and sometimes from the right. As a passionate journalist, she works relentlessly to uncover the corruption happening in Washington.She is a "constitutional conservative".