Dear Hamas, Before Trying to Fake Civilian Deaths, Make Sure The Cameras Are Not Rolling! (Video)
If anybody of you is in a mood for a good comedy movie tonight, I have an excellent recommendation for you. However, the movie has only one small mistake… The actors forgot they need to play their roles of dead bodies, while the camera is already working.
It is not verified whether this is a protest, or this may be real staged footage, but considering that the Hamas uses hospitals, civilian homes, and schools as launch pads for their bombs, what we know for sure is that the Hamas could care less about their own people.
However, this video reveals a glimpse into Hamas propaganda. Who ever thought of this has an IQ of 20.
Watch the video:
No, a Muslim will never lie, right? They are honest and trustworthy…(sarcasm). It is clear to us now that Islam is not a religion. It is an evil, oppressive ideology with governmental, judicial, educational, militaristic, and societal aspects to it which are shrouded behind the veil of religion to give it legitimacy.
Trash of the human race in their brightest moments. It is hard to even imagine ANYTHING so low and perfidious as this scum is.
Makes you wonder how much more this happens?? Still, you gotta remember that Islam stands for Incest, Slavery, Liars, Assassination, and Molestation, so my guess more than I would like to know…
Hoping that is just practice for near future experience.
What do you think about this article? Scroll down to leave a comment below!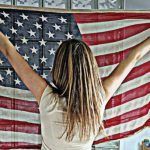 Natalie D. is an American conservative writer! Natalie has described herself as a polemicist who likes to "stir up the pot," and does not "pretend to be impartial or balanced, as broadcasters do," drawing criticism from the left, and sometimes from the right. As a passionate journalist, she works relentlessly to uncover the corruption happening in Washington.She is a "constitutional conservative".