President Trump May Have Found The Leaker- He Is "Close Ally" To James Comey
President Trump said all during the campaign…if you are dishonest and don't do your job effectively you will be called out and or fired….that's how his businesses ran to success and now he is doing effectively the same to have our government run the same. It is about time to reveal the truth!
According to a new report by Circa the U.S. Department of Justice has purportedly opened a criminal investigation targeting FBI General Counsel James A. Baker for allegedly leaking classified information to the media.
The Thursday Circa report claims the investigation is "criminal" in nature. However, it still remains unclear exactly what information and to who is Baker suspected of leaking.
The report also added that Baker is reportedly a "close ally" of former FBI Director James Comey, who, in 2014, appointed him to his current post as the top attorney representing the bureau. In June Vox reported that Baker was one of the three officials to whom Comey turned for advice soon after his infamous private audience with President Donald Trump in which he later claimed that the President asked him "let it go" with regard to former National Security Advisor Michael Flynn.
Spokeswoman Carol Cratty said that FBI would not comment on Baker and would not confirm or deny any investigation.
This comes as Department of Justice Attorney General Jeff Sessions said he would soon be making an announcement regarding the progress of leak investigations. A DOJ official declined to comment on Circa's inquiry into Baker but did say, the planned announcement by Sessions is part of the overall "stepped up efforts on leak investigations."
Maybe Jeff Sessions hasn't been set on his hands… The next few days are going to be interesting…
The fact is Comey politicized the FBI. Firing him was a good first step but he needs to be prosecuted for leaking classified information. Trump's team is building evidence against the traitors when they have sufficient evidence is when you will see the hammer fall, swift and deadly. Also, the closer to the mid-terms all of this goes down, the worse it will be for the DNC because even with a sycophantic press, they won't be able to suppress Dems heading off to jail in cuffs.
What do you think? Scroll down to leave a comment below!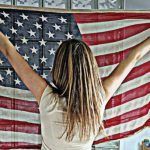 Natalie D. is an American conservative writer! Natalie has described herself as a polemicist who likes to "stir up the pot," and does not "pretend to be impartial or balanced, as broadcasters do," drawing criticism from the left, and sometimes from the right. As a passionate journalist, she works relentlessly to uncover the corruption happening in Washington.She is a "constitutional conservative".