"POWERS THAT BE" RESPONSIBLE: New Footage from Maui Fire Ground Zero Shows Hawaii Police Officer Shutting Down Citizen Donation Center for Fire Victims
Officials say the wildfires that erupted on the Hawaiian island of Maui on Aug. 8 have become the deadliest natural disaster in state history.
The blazes spread rapidly due to very dry conditions stemming from a drought combined with powerful winds. Much of the historic town of Lahaina has been "destroyed," officials said, and the inferno has burned thousands of residential and commercial buildings to the ground.
Dozens of people have been confirmed dead, with even more missing.
The death toll from the fires is now at 111, Hawaii Gov. Josh Green told reporters at the latest news conference.
The governor said more personnel and resources, including 10 extra cadaver dogs, have been deployed to the affected areas. Roughly 38% of the impact zone has been searched, he said.
Green said roughly 2,000 Maui Electric Company customers are still without power and cautioned that it could take a long time for restoration.
A fire near Maui's Kaanapali area is now 80% controlled and evacuations have been stopped, the Maui Police Department said in an update.
The footage that is circulating on social media makes the Maui PD look really bad!
Matt Wallace obtained new footage from Maui fire ground Zero that shows Hawaii Police Officer shutting down a citizen donation center for victims of the fires.
The Officer Says (Not Knowing He is Being Recorded) THAT THE "POWERS THAT BE" ARE RESPONSIBLE!
Video below:
Here's their answswer:
This is how people around #Lahaina #Hawaii have to bypass government to help their own people. #MauiStrong
pic.twitter.com/eKfZEk8siQ

— Antonio Sabato Jr (@AntonioSabatoJr) August 16, 2023
Another video also raises concerns about how the Maui PD reacted:
It looks like a cop was blocking cars from leaving. That is why the long line of abandoned cars. https://t.co/DdujIRtEap

— Suzy America (@SuzyAmerica1st) August 17, 2023
It seems that the Maui Chief of Police is not doing a good job!
As Defiant America reported John Pelletier is currently serving as Maui Chief of Police during the devastating fires that have been named the deadliest US blaze in 100 years as the current death toll stands at 96 and is reportedly expected to increase.
Maui is a small series of islands with a population of only about 165,000 people. Of those individuals, most of them are very wealthy, and a lot of them are celebrities.
John Pelletier's public LinkedIn profile displays his work experience. The professional is currently listed as Chief of Police Maui Police Department who is from Las Vegas, Nevada, United States.
Prior to his role in Hawaii, John Pelletier's LinkedIn page shows that he worked as Police Captain in Las Vegas Metropolitan Police Department from January 2020 until Dec 2021.
The LinkedIn page also states that he was educated at FBI National Academy, attending FBINA 276 as well as UNLV (University of Nevada-Las Vegas).
Las Vegas Review-Journal reported on John Pelletier when the Las Vegas police captain was named police chief in Maui, explaining that Pelletier told the commission that he ran the K-9 and SWAT sections during his time with Metro, along with being a detective sergeant in the gang unit, in internal affairs and an instructor in the police academy, among other positions.
He also acted as Incident Commander for the mysterious Las Vegas Police mass shooting – the largest in American history – in 2017.
His contribution on the night of the mass shooting in 2017, which witnessed the deaths of some 58 people, has even been recognized in a book on "Effective Crisis Communication:"
"Captain Pelletier experienced a challenging crisis context to lead through following the October 1 shooting in Las Vegas, Nevada. He was able to navigate the uncertainty of the crisis, coordinate and collaborate with key stakeholders during the crisis, and take action…"
Pelletier recently obtained a certificate in criminal justice from the FBI National Academy, with Former U.S. Attorney General Bill Barr and current FBI Director Christopher Wray both present at his graduation.
(This post may contain disputed claims. We make no assertions as to the validity of the information presented by our Opinion Columnist. This is an opinion article, and this post should be treated as such. Enjoy.)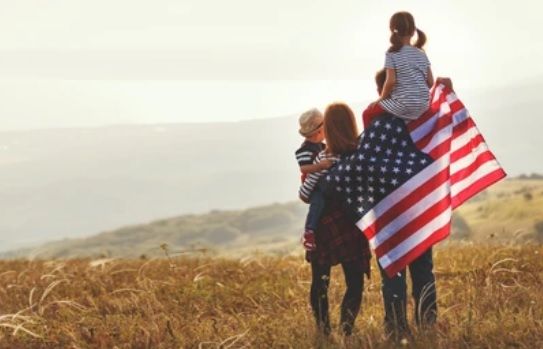 Bruce Hoenshell is a military historian, he is one of the most prolific conservative writers today, often churning out multiple columns per week. His writings tend to focus on international themes, modern warfare. Style Sampling: " It is not that we need social networking and Internet searches more than food and fuel, but rather that we have the impression that cool zillionaires in flip-flops are good while uncool ones in wingtips are quite bad."