Photos Taken At The Oscars That Has Some Believing Will Smith Slapping Chris Rock Was Staged – Some Politicians Deleted Their Tweets Regarding The Incident
There was an amazing moment at the Oscars where Will Smith jumped out of his seat and slapped Chris Rock across the face — HARD — after Rock made a joke that Smith's wife, Jada, who is bald thanks to a medical condition is auditioning for "GI Jane 2," an older movie starring Demi Moore as a female Navy SEAL who shaved her head.
Video below:
MAYHEM BETWEEN CHRIS ROCK AND WILL SMITH AT THE #Oscars pic.twitter.com/265hGbsEDg

— Barstool Sports (@barstoolsports) March 28, 2022
But, in America, the censors at ABC didn't want us to hear Smith yelling at Rock when he went back to his seat. Viewers in Australia and Japan, however, heard and saw the whole thing:
"NONE OF THAT WAS BLEEPED IN AUSTRALIA WILL SMITH SAID "KEEP MY WIFE'S NAME OUT OF YOUR F***ING MOUTH"
VIA JAPANESE TELEVISION: The uncensored exchange between Will Smith and Chris Rock pic.twitter.com/j0Z184ZyXa

— Timothy Burke (@bubbaprog) March 28, 2022
Well, the Oscars were hoping for a rating boost and I have a feeling that Will Smith helped deliver that. Although it might have come at the price of possibly assaulting Chris Rock.
Hollywood shall momentarily rejoice.
I'm sure by now you have seen the video of "The Slap" seen and heard around the world.
But what you haven't seen are the moments that lead to the slap that had some people suggesting that the whole thing was staged!
The first thing that was odd is that Will Smith initially laughed at Chris Rock's 'GI Jane' joke.
Photo below:
But there was something else that didn't quite add up. You could hear Smith slap Rock's face hard enough to make a loud sound. Here is the slap in super slow motion:

But one of the oddest things is how Chris Rock stood up to the blow and even laughed about it. One moment in particular shows them both grinning from ear to ear:
The act of "violence" was celebrated by some Dem representatives but they deleted their tweets!
Rep. Aynaa Pressley — who also has alopecia like Jada Pinkett Smith — thanked Will Smith for standing up for his wife and slapping "the s***" out of comedian Chris Rock who made a bald joke at Jada's expense last night at the Oscars.
Rep. Jamaal Bowman of New York also deleted his hot take on the incident:
Bowman's office is claiming, however, that a staffer did it under the assumption it was staged:
(This post may contain disputed claims. We make no assertions as to the validity of the information presented by our Opinion Columnist. This is an opinion article, and this post should be treated as such. Enjoy.)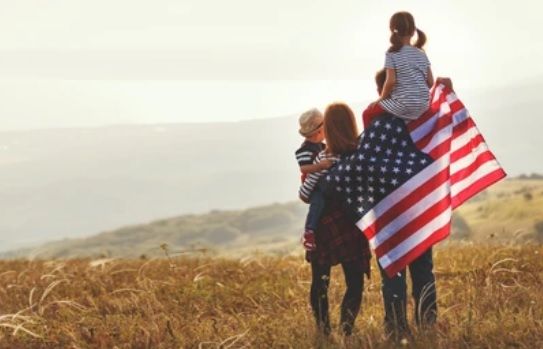 Bruce Hoenshell is a military historian, he is one of the most prolific conservative writers today, often churning out multiple columns per week. His writings tend to focus on international themes, modern warfare. Style Sampling: " It is not that we need social networking and Internet searches more than food and fuel, but rather that we have the impression that cool zillionaires in flip-flops are good while uncool ones in wingtips are quite bad."