Did Pilot's Union Magazine (ALPA) Reveal That Pilot Deaths Increased 1700% Post Vaccine Mandate?
Pilots undergo medical examinations every year. This exam includes the heart, eyesight, hearing, brain, and so on. From a certain age, the health check must be carried out every 6 months. It is very unlikely that pilots have any previous illness that doctors didn't know about it!
However, a recent Tweet with a piece of information from pilot's union magazine caused a lot of controversies!
The controversial tweet states that Pilot Deaths increased 1700%
And that's only the first 9 months of 2021 over 2020!
The numbers are from ALPA's magazine but still Twitter decided to ban the Tweet:
🚨Pilot Deaths increased 1700%🚨
And that's only the first 9 months of 2021 over 2020!

I'm sure this has nothing to do with the #covid19 #vaccine most of them were coerced into taking.
Pilot Deaths:
2019: 1
2020: 6
2021: 109 (through September) pic.twitter.com/fkBPDCgKAk

— ToTheLifeboats (@ToTheLifeboats) December 8, 2021
This data comes from a ALPA – Airline pilots association's trade magazine. It's data sourced from their 69,000 members.https://t.co/3GoY5fEuD4

— ToTheLifeboats (@ToTheLifeboats) December 8, 2021
We found a better picture and some more data on previous years. Comes from their membership department, so not a rock-solid dataset, but still noteworthy IMO.
2013: 1
2014: 0
2015: 1
2016: 2
2017: 28
2018: 1
2019: 1
2020: 6
2021: 111 in first 9 months
Images below:
We've been able to reveal that a portion of these is retired pilots, but yes a detailed study on this data would be fantastic and our team will update the article with more information as soon as we have one.
The Air Line Pilots Association, International (ALPA) is the largest airline pilot union in the world and represents more than 61,000 pilots at 38 U.S. and Canadian airlines. Founded in 1931, the Association is chartered by the AFL-CIO and the Canadian Labour Congress. Known internationally as US-ALPA, it is a member of the International Federation of Air Line Pilot Associations.
The numbers might be a coincidence but also, it remains unclear whether the respective pilots received a Covid vaccination shortly before their death. In view of the risk of thrombosis as a result of vaccinations and the increased risk of thrombosis when flying, many people feel uncomfortable. In a recent "fact check" via Reuters, it was said that deaths among vaccinated pilots were "not known" at least to the British Medicines Agency MHRA.
Update:
We contacted the editor of the magazine to ask them to clarify what those submissions accounted for.
In part, their response included this to answer my question:
"In every edition of Air Line Pilot magazine, we honor our pilots—both active and retired—who have flown west. Based on verified info provided by their families, we reported the loss of more pilots in both 2019 and 2020 than in 2021. We report the losses in our magazine as we receive information from the families. The information in one magazine edition does not provide a complete report of the total losses for each of the listed years."
This isn't the first controversy surrounding the vaccine mandate for pilots!
Delta Air Lines took the unusual step of publicly disputing a viral rumor spread by an anti-vax podcast, which claimed one of Delta's pilots recently died mid-flight days after getting a vaccine.
Delta (DAL) said no such thing happened. Mid-flight deaths are rare and airlines are legally required to report them publicly. The allegation was aired Monday on "The Stew Peters Show" podcast.
"All of these allegations are false," said Delta. "The pandemic has been an incredibly tragic time for many, and our hearts go out to the hundreds of thousands of families of those who have passed away from the horrific virus."
The story came from Peters' podcast guest, Jane Ruby, who said she had been told about it by three "whistleblowers directly related to Delta Air Lines," one of whom she said was a flight attendant on the flight.
She said that the co-pilot on the flight was safely able to land the plane, and that the flight had occurred within the previous 10 days. She also said the people shared with her a number of stories about other vaccinated Delta staff's deaths and health problems.
On the show, Peters identified Ruby as a doctor, but her website describes her as a "pharmaceutical drug development expert," and "health economist and New Right political pundit."
The Twitter accounts for both Ruby and Peters' show have been suspended for spreading misinformation.
We will update ALPA's information as soon as we have something new!
(This post may contain disputed claims. We make no assertions as to the validity of the information presented by our Opinion Columnist. This is an opinion article, and this post should be treated as such. Enjoy.)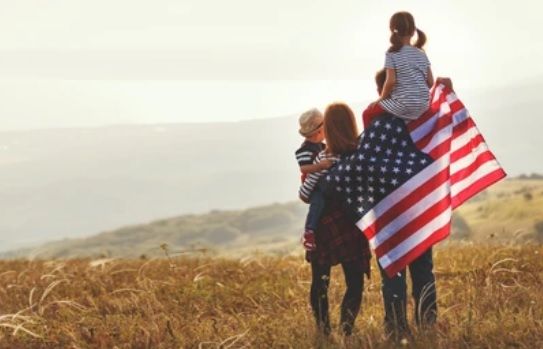 Bruce Hoenshell is a military historian, he is one of the most prolific conservative writers today, often churning out multiple columns per week. His writings tend to focus on international themes, modern warfare. Style Sampling: " It is not that we need social networking and Internet searches more than food and fuel, but rather that we have the impression that cool zillionaires in flip-flops are good while uncool ones in wingtips are quite bad."