A Pedophile Priest With HIV Won't Face Any Criminal Charges
FORGIVENESS is essential, but PAYING for your crimes is also essential. The forgiveness is for the SOUL, and the criminal punishment is for the BODY. They are two DIFFERENT things.
However, a Mexican pedophile priest named Jose Ataulfo Garcia who admitted to raping 30 young girls between the ages of 5 and 10 years old, was cleared of any wrong-doing and won't face any criminal charges by the Roman Catholic Church and will not face criminal charges.
Ataulfo has admitted to sexually assaulting indigenous young girls from Oaxaca, a state in southern Mexico known for its large indigenous population. But, what is even worse about this is that the pedophile priest was infected with HIV.
The decision of forgiving the priest comes in the light of an announcement by Pope Francis that the church would aim to be "more merciful" by reducing penalties for pedophile priests. Their way of doing this is by relocating the priests to a different church and offering them support rather than punishing them.
Sadly, this in no way make the church more merciful! This priest is a criminal and should prosecuted to the fullest extent.
According to the reports, the mother of one of the victims asked to meet with Pope Francis in Rome to discuss about this case, but she was rebuffed by the Vatican with a letter stating that the matter is closed. Also, neither the State of Mexico or any organization defending the rights of children has spoken about this case, most probably due to the respect that the Catholic Church inspires in indigenous areas.
Forgiven by the Church or not this man needs to be prosecuted for his crimes. Wearing the garb of a priest doesn't make him above the law. I do not think that even the Church wants a pedophile to "go free".
Even though the church might have forgiven him but the families of the children never will. So he better be worried when judgement day comes amd has to face the Lord!!
What do you thik? Scroll down to leave a comment below!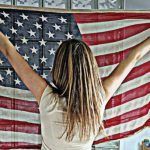 Natalie D. is an American conservative writer! Natalie has described herself as a polemicist who likes to "stir up the pot," and does not "pretend to be impartial or balanced, as broadcasters do," drawing criticism from the left, and sometimes from the right. As a passionate journalist, she works relentlessly to uncover the corruption happening in Washington.She is a "constitutional conservative".