Operation Fast And Furious: The Suspect Who Killed Agent Brian Terry Arrested In Mexico
Just think what could be done if we had an unbiased press that reported the truth and a Democrat party that would not obstruct Trump from filling his cabinet and make other necessary appointments so that the US government could function as it is intended.
The mainstream press will ignore or downplay any of this in an attempt to undermine and neutralize the Trump administration. He's making progress nevertheless.
Obama didn't do anything and he had a press that would cover for him and try to make him out to be a success. It's becoming painfully obvious how bad his administration was and what he has done in an attempt to weaken and diminish the United States.
But President Trump is trying hard to do the right thing. It is reported that the cartel member who was suspected of killing Border Patrol agent Brian Terry was arrested in Mexico on Wednesday. The United States Border Patrol Agent Brian Terry was killed on December 14, 2010. He was shot by a Mexican cartel member with a gun supplied by the U.S. government under former President Barack Obama's "Operation Fast and Furious."
According to Fox News: "The suspect, Heraclio Osorio-Arellanes, was apprehended by a joint U.S.-Mexico law enforcement task force that included the Drug Enforcement Administration, U.S. Marshals and the Border Patrol Tactical Unit (BORTAC)."
"A $250,000 reward had been sought for information leading to the arrest of Osorio-Arellanes, who was captured at a ranch on the border of the Mexican states of Sinaloa and Chihuahua. U.S. authorities have said they will seek his extradition."
"The agent's death exposed Operation Fast and Furious, a Bureau of Alcohol, Tobacco, Firearms and Explosives (ATF) operation in which the federal government allowed criminals to buy guns in Phoenix-area shops with the intention of tracking them once they made their way into Mexico."
"Four members of the "rip crew" already been sentenced to jail time in the U.S. Manual Osorio-Arellanes was sentenced to 30 years in federal prison after pleading guilty to first-degree murder in February 2014. In October 2015, Ivan Soto-Barraza and Jesus Sanchez-Meza were convicted by a federal jury of nine different charges, including first-degree murder and attempted armed robbery."
The fact is Obama never wanted those responsible for Brian Terry's death brought to justice because it pointed back to him, AG Holder, the ATF and a plot to create a public outcry for gun control!
President Trump is definitely a man of action. I am so glad to see someone in that office representing and enforcing the American way, the one I was brought up to respect and be a part of!!!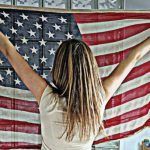 Natalie D. is an American conservative writer! Natalie has described herself as a polemicist who likes to "stir up the pot," and does not "pretend to be impartial or balanced, as broadcasters do," drawing criticism from the left, and sometimes from the right. As a passionate journalist, she works relentlessly to uncover the corruption happening in Washington.She is a "constitutional conservative".