On The Same Day As Rittenhouse A Black Man Was Found Not Guilty On All Counts Of Murder And Attempted First Degree Murder – No MSM Coverage (Video)
Just hours after Rittenhouse's verdict was read, Andrew Coffee IV was found not guilty on all counts of murder and attempted first-degree murder.
Andrew Coffee IV was charged with second-degree murder of his 21-year-old girlfriend and three counts of attempted murder of law enforcement after the raid led to an exchange of gunfire.
He was also acquitted of shooting or throwing a deadly missile.
The jury found Andrew Coffee IV not guilty on murder and attempted murder charges in connection to a shootout with deputies during a drug raid in 2017.
The gunfire ended with the shooting death of 21-year-old Alteria Woods, caught in the crossfire.
On Friday, a jury found her boyfriend, Andrew Coffee IV not guilty of second-degree felony murder, three counts of attempted first-degree murder on a law enforcement officer, and shooting a missile with a building.
Coffee testified at his trial that he didn't hear the verbal commands from deputies and had no clue what was going on and that's why he began shooting in self-defense.
Video below:

We are not gonna get into the jury decision in his cases but we have to as the question:
Isn't this similar to Rttenhousee's verdict?
This case has zero media publicity and Rittenhouse is attacked by BLM and the mainstream media for killing two white males in self-defense and accusing him of white supremacy!
Black activists in Kenosha said the verdict showed they need to continue pushing for change in their city and state — in local elections, in education, and in changes to policing.
"You cannot tell me that these institutions are not sick," said Kyle Johnson, an organizer with Black Leaders Organizing Communities. "You cannot tell me that these institutions are not tainted with racism."
Many legal experts had said Rittenhouse had a strong argument for self-defense under Wisconsin law and could be acquitted.
In the aftermath of the verdict acquitting Kyle Rittenhouse, many people on social media, including some Democrats have argued race matters in the justice system.
Leading Democrats like Rep Jerry Nadler and Governor Kathy Hochul have slammed the verdict in the Rittenhouse case, while President Joe Biden did an abrupt u-turn to say he was "angry and concerned". It's also led some conservatives to wrongly claim people want to "burn down" Kenosha, with the phrase 'burn it down' trending on Twitter. But, if race was the key to the verdict, it appears Florida had a strong change of heart.
Rittenhouse's case s clear and has nothing to do with race!
(This post may contain disputed claims. We make no assertions as to the validity of the information presented by our Opinion Columnist. This is an opinion article, and this post should be treated as such. Enjoy.)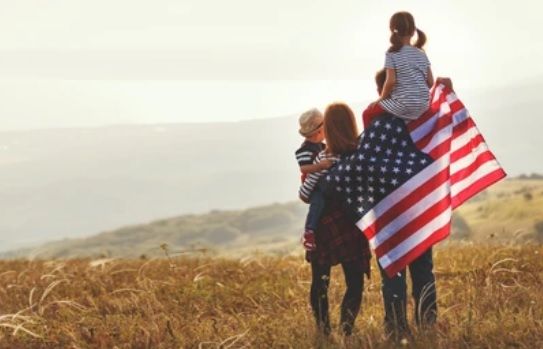 Bruce Hoenshell is a military historian, he is one of the most prolific conservative writers today, often churning out multiple columns per week. His writings tend to focus on international themes, modern warfare. Style Sampling: " It is not that we need social networking and Internet searches more than food and fuel, but rather that we have the impression that cool zillionaires in flip-flops are good while uncool ones in wingtips are quite bad."