NFL Star Hernandez Kills Himself In Prison Cell!!!
Aaron Hernandez NFL football star was someone who had it all, but because he killed several people he lost it all.
Now, according to a Massachusetts correction official former New England Patriots star tight end Aaron Hernandez, 27, who was convicted of murder in 2015, hanged himself in his prison cell early Wednesday while serving a life sentence without parole.
The former player was found hanged by a bed sheet that was attached to his single cell window by corrections officers around 3:05 a.m. at the Souza Baranowski Correctional Center, Massachusetts Department of Correction officials said in a statement.
Hernandez had jammed the door from the inside with "various items," the account said. Officers attempted to save his life and transported him to the UMass-Leominster hospital, but unfortunately, he was pronounced dead an hour later.
The death of the once-promising NFL tight end came almost two years to the day when he was convicted of first-degree murder in the death of semi-pro football player Odin Lloyd. The 15th selection in the 2010 NFL draft, Hernandez was arrested in August 2013 in connection with Lloyd's June 2013 death.
On April 14, Hernandez was found not guilty in a double homicide separate from the Lloyd case; however, he was already serving a life sentence without the possibility of parole in connection with Lloyd's murder.
Jose Baez, Hernandez's lawyer, says he intends to conduct his own investigation into Hernandez's death. Baez said his client's family is "heartbroken, and determined to find the truth surrounding his untimely death."
"The family and legal team is shocked and surprised at the news of Aaron's death," Baez said in the statement. "There were no conversations or correspondence from Aaron to his family or legal team that would have indicated anything like this was possible.
"Aaron was looking forward to an opportunity for a second chance to prove his innocence. Those who love and care about him are heartbroken and determined to find the truth surrounding his untimely death."
The Patriots haven't yet commented the death of Hernandez, but the team was set to be at the White House on Wednesday in honor of their Super Bowl LI victory.
What do you guys think about Hernandez death?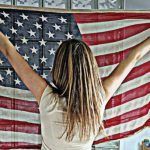 Natalie D. is an American conservative writer! Natalie has described herself as a polemicist who likes to "stir up the pot," and does not "pretend to be impartial or balanced, as broadcasters do," drawing criticism from the left, and sometimes from the right. As a passionate journalist, she works relentlessly to uncover the corruption happening in Washington.She is a "constitutional conservative".