New Video Of Hunter Biden Smoking Crack And Talking With His Dead Brother's Wife Receive No MSM Attention
Hunter is married to South African filmmaker Melissa Cohen, 32.
The pair wed in May 2019 and their son was born the following year in March 2020.
It is Biden's second wife after his marriage to Kathleen Buhle in 1993.
He shares three children – Naomi, Finnegan, and Maisy – with Kathleen.
The couple separated in 2015 and divorced in 2017.
In 2016, he began dating Hallie Biden, the widow of his brother, Beau.
And a video that surfaced this morning allegedly shows Hunter smocking crack and talk with his dead brother's wife.
As of the time of writing this article, not one mainstream media bothered to publish the video or at least write something about it.
Video below:
Hunter Clearly Has Problems.. pic.twitter.com/kWxZ2npJmr

— J̵̟̦̲̞̭̱̀̈́͑̄̇̈́̚͝ustice (@The_Justice7) July 24, 2021
Transcription:
Hallie Biden: Well I think we should discuss that while you are there.

Hunter Biden: Okay but why did you call me at 9 o'clock in the morning to tell me that? On the morning that the Maureen Dowd article comes out.

Hallie Biden: I guess I didn't know about Maureen Dowd and I guess I thought that you wouldn't attack me.

Hunter Biden: Well you did before you started talking to me.

Hallie Biden: That you would be a bit more humble.

Hunter Biden: I did not attack you.

Hallie Biden: But I was wrong and it pissed me off.

Hunter Biden: I didn't attack you.

Hallie Biden: You said I'm gonna use against you.

Hunter Biden: No. I said to you, Hallie, I don't want to give you information about this program because I'm afraid that you'll use it against me as not being honest.

Hallie Biden: And then you said that I haven't been supportive an you didn't notice I was being supportive. I can't keep talking. We're gonna go around and around in circles.

Hunter Biden: I'm not arguing, Hallie. I'm asking you.

Hallie Biden: I don't know. I think we should schedule a visit and well talk with the therapist. I'm not going to continue to argue…

Hunter Biden: (hits crack pipe)

Hallie Biden: …and I don't want to talk and make things worse.

Hunter Biden: (Still hitting crack pipe)

Hallie Biden: Hello

Hunter Biden: (still hitting crack pipe)
The previous videos that show the explicit situations in Hunter's life were reportedly found on a computer dropped off at a repair shop.
This video isn't very old because he got his new teeth.
Back in April new photos allegedly showing Hunter Biden with ruined teeth before getting veneers have emerged.
The photos were allegedly obtained from the president's son's laptop, which holds hundreds of alleged texts and emails detailing his controversial lifestyle.
In one of the shocking images, Hunter can be seen sitting in a dentist's chair with his teeth completely damaged.
It is not certain if the picture was taken after they had been filed down before he was given veneers, or if they were damaged for another reason.
Image below:
In another photo, Hunter smiles proudly with his new veneers while posing with a woman.
Image below:

Hunter Biden smoked crack with late D.C. Mayor Marion Barry, he revealed to a friend in a recorded call obtained by DailyMail.com.
In the January 2019 conversation, Hunter bragged: 'I actually smoked crack with Marion Barry I swear to f***ing god.'
Hunter, 51, told his friend that he would regularly smoke with Barry in the restroom of a Georgetown bar while he was an undergraduate there.
Audio below:
Remember when Joe Biden said that his son Hunter was one of the smartest men he knows this says a lot about his cognitivity.
The views and opinions expressed in this article are those of the authors and do not necessarily reflect the views of the USA Supreme!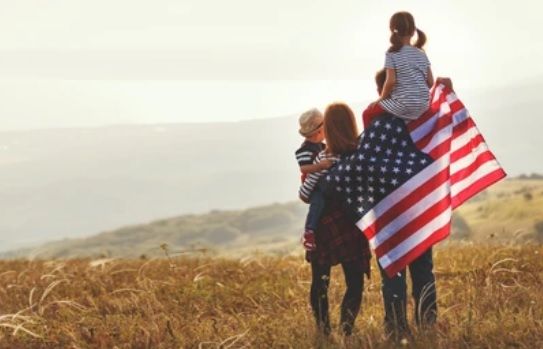 Bruce Hoenshell is a military historian, he is one of the most prolific conservative writers today, often churning out multiple columns per week. His writings tend to focus on international themes, modern warfare. Style Sampling: " It is not that we need social networking and Internet searches more than food and fuel, but rather that we have the impression that cool zillionaires in flip-flops are good while uncool ones in wingtips are quite bad."