Madness!!! Whoopi Goldberg To Trump: "Nobody Wiretapped Your Ass!"
Tuesday on ABC's "The View," while discussing what FBI Director James Comey said on Monday, that he "has no information that supports" President Donald Trump's tweets accusing former President Barack Obama's administration of wiretapping Trump Tower prior to the election, co-host Whoopi Goldberg tipped into Trump and said he should apologize to former President Obama.
Goldberg said, "So, yesterday, FBI director James Comey told the House Intelligence Committee there is no information about President Obama wiretapping Trump Tower, wiretapping Trump's car, wiretapping Trump's wife."
She added, "The bottom line is nobody wiretapped your ass! So maybe Sean Spicer, I know you don't get this, but perhaps an apology to the former commander-in-chief for accusing him of a federal crime, of a felony. The problem for me is when you know you're wrong when the FBI, CIA, KFC, LMNOP said this didn't happen and you double down on the lie."
[youtube https://www.youtube.com/watch?v=zXwujSDvoHI]
Co-host Jedediah Bila said she was keeping an eye on Trump's Twitter during the hearings and was shocked by what she saw.
Bila said: "This is craziness! I'm watching everything unfold and looking at Donald Trump's Twitter and I'm saying, that's not what's happening. He was living in an alternate reality!"
"Is he just being slick and sly in trying to manipulate what's coming out or is he just being delusional?" asked Sunny Hostin.
"He views Twitter as his means of getting around the mainstream media. He's banking on people not watching the hearing," Bila added.
They will never learn!!! No evidence was found because it wasnt investigated. Comey is a liar he misled this panel yet again!
Whoopie, you and your partners on The View should apologize to PRESIDENT Trump. And not just to him!
You owe the American (Trump) voters an apology for all the ugly, nasty, hateful things they've said about the President.  You should have known this by now – by insulting him, you are insulting us!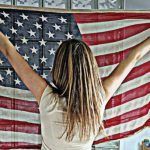 Natalie D. is an American conservative writer! Natalie has described herself as a polemicist who likes to "stir up the pot," and does not "pretend to be impartial or balanced, as broadcasters do," drawing criticism from the left, and sometimes from the right. As a passionate journalist, she works relentlessly to uncover the corruption happening in Washington.She is a "constitutional conservative".