LEAVE SESSIONS ALONE! Tucker Carlson Had Some Words Of Caution For President Trump (VIDEO)
Sessions showed his true colors when he recused himself and exposed the President to a special prosecutor. He must realize that he serves the American people at the Presidents pleasure. He can be replaced anytime. Of course like Comey, the media will tell Americans that it was Russian meddling into US affairs.
On Fox News show on Thursday Tucker Carlson had some words of caution for President Donald Trump. He said the president should "lay off Jeff Sessions" calling him the "most effective member of Trump's cabinet."
Trump criticized Attorney General Jeff Sessions in a New York Times interview Wednesday. Trump said: "Sessions should have never recused himself and if he was going to recuse himself he should have told me before he took the job and I would have picked somebody else."
Sessions held a press conference Thursday but did not directly address the president's comments. He did, however, say he is confident he can continue to run the Department of Justice effectively and continue to carry out the president's agenda.
But Tucker Carson has been so critical of the president's words on Sessions. On his Fox News show Thursday evening he said: "Stinging words. But this morning, Sessions seem to brush them off."
Carson then began by giving Trump the benefit of the doubt with a long caveat about how he is "a 71-year-old political novice" who is "all of a sudden the subject of a "vague, open-ended investigation, whose goal may be to imprison him and his family." No wonder he ended up "lashing out" at the people around him, "even and especially the ones try to help you the most."
"So that's probably what's going on. And yet, attacking Jeff Sessions was still a useless, destructive act," Carlson declared. "The first rule in politics, as in war, as in life, don't shoot the friendlies. Sessions is the closest ally Trump has in the administration, one of the very few who even understands why he won in the first place."
Tucker listed Sessions' accomplishments thus far which included going after sanctuary cities, enforcing existing immigration law, and ending the friction between the White House and local police departments left over from the Obama administration.
He called Trump's comments about Sessions in The NYT interview "an insult" and thinks Trump is "forgetting who is on his side."
My guess is President Trump criticized A.G. Sessions because he's sick and tired of his team chickening out and the GOP not cooperating with him. It seems it's mainly him vs. the world really.
He was harsh, but I see where he's coming from.
If Sessions would have done his job instead of trying to appease Democrats, this whole Russia thing would be a thing of the past. Since he decided to run away from doing his job he gave his powers to the democrats.
What do you think? Scroll down to leave a comment below!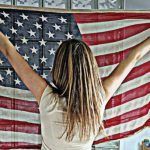 Natalie D. is an American conservative writer! Natalie has described herself as a polemicist who likes to "stir up the pot," and does not "pretend to be impartial or balanced, as broadcasters do," drawing criticism from the left, and sometimes from the right. As a passionate journalist, she works relentlessly to uncover the corruption happening in Washington.She is a "constitutional conservative".