At last!! DHS Posts Up Bid Notice For The Great Mexico Border Wall !
Finally!! On Friday the Department of Homeland Security announced that it will soon begin soliciting bids "for the design and build of several prototype wall structures in the vicinity of the United States border with Mexico."
Bidding will begin on March 6 and the official posting says the administration will select the companies to potentially build the new structure sometime in April.
Dailycaller: The Department of Homeland Security has posted up a notice that it will start soliciting bids for the design and build of the great wall promised for the Mexican border in March.
The notice was posted Friday morning on Federal Business Opportunities, the site used for federal government procurement contracts over $25,000.
Both the DHS and the Customs and Border Protection (CBP) will issue a formal solicitation near the date of March 6, 2017, according to the notice, for wall prototype structures on the Mexican border.
"The procurement will be conducted in two phases, the first requiring vendors to submit a concept paper of their prototype(s) by March 10, 2017, which will result in the evaluation and down select of offerors by March 20, 2017," the notice reads.
"The second phase will require the down select of phase 1 offerors to submit proposals in response to the full RFP by March 24, 2017, which will include price. Multiple awards are contemplated by mid-April for this effort. An option for additional miles may be included in each contract award."
The announcement about bids comes on the heels of twin memos released this week by Homeland Security Secretary John Kelly that outline how the administration will implement Trump's executive orders on border security and immigration enforcement.
It's good that we got the job going on!! We need the wall at all cost to stop illegal aliens from floating in our country. What do you think about Donald Trump's plans to finally start building the wall?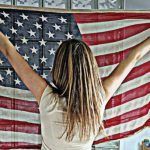 Natalie D. is an American conservative writer! Natalie has described herself as a polemicist who likes to "stir up the pot," and does not "pretend to be impartial or balanced, as broadcasters do," drawing criticism from the left, and sometimes from the right. As a passionate journalist, she works relentlessly to uncover the corruption happening in Washington.She is a "constitutional conservative".