John McCain Panics, Refuses To Tell Authorities From Where He Received His Huge Funds
John McCain has been a traitor for over 50 years, just continues down the same path he started while a POW. He is out of step, he is not thinking like a Republican and he is hurting America.
Arizona Republican Sen. John McCain in 2012 turned over nearly $9 million in unspent funds from his failed 2008 presidential campaign to a new foundation bearing his name, the McCain Institute for International Leadership.
The institute is intended to serve as a "legacy" for McCain and "is dedicated to advancing human rights, dignity, democracy, and freedom." It is a tax-exempt non-profit foundation with assets valued at $8.1 million and associated with Arizona State University.
Conservative and liberal critics, however, believe the Institute constitutes a major conflict of interest for McCain, The Daily Caller News Foundation's Investigative Group has learned…
Critics worry that the institute's donors and McCain's personal leadership in the organization's exclusive "Sedona Forum" bear an uncanny resemblance to the glitzy Clinton Global Initiative (CGI) that annually co-mingled special interests and powerful political players in alleged pay-to-play schemes.
The institute has accepted contributions of as much as $100,000 from billionaire liberal activist-funder George Soros and from Teneo, a for-profit company co-founded by Doug Band, former President Bill Clinton's "bag man."
McCain and Soros reportedly became friends after the senator was exposed as a member of the "Keating Five" during the savings and loan (S&L) industry scandal during former President George H.W. Bush's administration. As the (S&L) bank chairman, Charles Keating paid $1.3 million to bribe five members of Congress to interfere with government regulators on behalf of the savings bank.
The experience so scarred McCain that he became a vigorous advocate of campaign finance reform and in the process reportedly became friends with Soros.
McCain recently claimed no involvement with the institute, saying "I'm proud that the institute is named after me, but I have nothing to do with it."
The institute did not respond to requests for the dollar amounts of its high donors when the donations were made and if there were strings attached to the contributions, claiming it did not have any of the information."
Now we are finally learning what Mr. McCain has been hiding. McCain just needs to declare himself a Democrat and get it over with. His legacy will never be a hero but as a corrupt politician. He has paralleled the Clinton's. Quite a shock to the American people who admired him.
However, this man demands integrity and transparency from others why not himself? What has he gone to hide with regard to donors to his foundation? Soros money is dirty money and if you accept money from him you are in his debt. What has Soros asked McCain to do?
What do you think? Scroll down to leave a comment below!
H/T The Daily Caller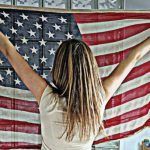 Natalie D. is an American conservative writer! Natalie has described herself as a polemicist who likes to "stir up the pot," and does not "pretend to be impartial or balanced, as broadcasters do," drawing criticism from the left, and sometimes from the right. As a passionate journalist, she works relentlessly to uncover the corruption happening in Washington.She is a "constitutional conservative".