Joe Biden's "Easter Bunny" Spotted At G7 Summit – Listen to The Panic In Her Voice When a Reporter Asks Biden a Question (Video)
Something is wrong with President Joe Biden, and everyone knows it.
But it would at least be nice if the president knew what he was talking about.
Biden's handlers came up with a new way to deflect when Joe has one of his "cognitive spells," he simply fluffs it off with a self-deprecating joke, and the audience awkwardly laughs.
The entire "Alzheimer's moment" is just laughed off, and brushed aside as if it's some normal, everyday occurrence.
However when he needs to face reporters his handlers are doing everything they can to remove the reporters or to keep them quiet!
Their failed attempt to put a handler into an Easter bunny was a really stupid way to take Joe away from reporters!
Back on Easter Biden appeared to be directed away from answering a question about Afghanistan by the Easter bunny.
Mr. Biden was chatting to visitors at the annual White House Easter Egg Roll event when the unlikely chaperone sidled up next to him.
Video below:
I have a feeling the Handlers are longing for the days when they could just toss Joe in the basement with a bowl of tapioca and call it a day.
However, much to their chagrin, Joe has to keep pretending to be "president," and that means traveling.
And right now Biden is in Germany at the G-7 summit, and the Handlers must be extra jumpy because they went into full panic mode, when a reporter dared to ask Biden a question.
Well, it seems that his "Easter Bunny" was in action again today at the G7 summit!
Video below:
Biden arrived in Germany Saturday evening to meet with G7 leaders and NATO allies.
Biden slurred through his speech as he warned the world that another pandemic is on the horizon.
"Covid-19 didn't need any reminders about how critical investments in healthcare systems were and health security is," Biden said. "Both to fight the pandemic and to prepare for the next one because it will not be the last pandemic we — uh have to deal with," Biden said struggling through his remarks.
BIDEN, mumbling: "The United States, together with the G-7 partners and the World Bank, are investing in a new industrial scale vaccine manufacturing facility in Senegal." pic.twitter.com/CjWYC8UWPs

— RNC Research (@RNCResearch) June 26, 2022
We had a similar situation with the reporters yesterday too:
Biden handlers to the reporters "Not on the red carpet." pic.twitter.com/vdZlVQBBpy

— Real Mac Report (@RealMacReport) June 26, 2022
Biden is a disaster everywhere he goes and it seems that even the Dems can see that!
Sunday's polling drops the real picture. Naturally, the president's approval remains in the dumps. He hit a new high in disapproval in the CBS News survey.
CBS poll: Biden Disapproval hits new high

Biden Job Approval (-19)
Approve 40%
Disapprove 59%

Biden gets negative ratings on most issues but gets his LOWEST RATINGS for handling the ECONOMY and INFLATION – which are at the top of the priority list for the country to address. pic.twitter.com/kZlHE7oXuM

— InteractivePolls (@IAPolls2022) June 26, 2022
Biden at 40 percent approval is actually higher than a lot of other polls, but you always have to compare a poll to its prior iterations to see what the trends are telling you. CBS News/YouGov has been consistently kind to the president over the last year, and for him to drop to a new low in even a friendly survey is noteworthy. If Democrats were hoping for a late-game rebound, that's nowhere to be found Red State reported!
(This post may contain disputed claims. We make no assertions as to the validity of the information presented by our Opinion Columnist. This is an opinion article, and this post should be treated as such. Enjoy.)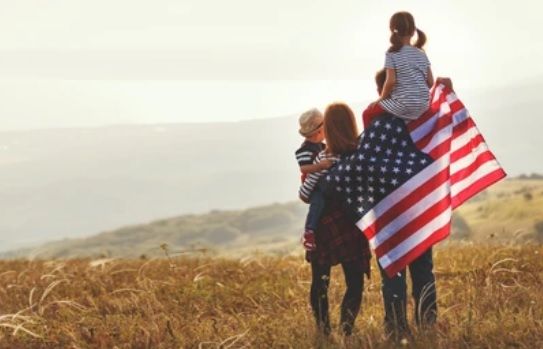 Bruce Hoenshell is a military historian, he is one of the most prolific conservative writers today, often churning out multiple columns per week. His writings tend to focus on international themes, modern warfare. Style Sampling: " It is not that we need social networking and Internet searches more than food and fuel, but rather that we have the impression that cool zillionaires in flip-flops are good while uncool ones in wingtips are quite bad."