Jihadist Goes Out For Ride On Scooter…Suddenly…BOOM!
Americans can sleep peacefully at night knowing that our military is here to protect us. The fact is our military can do amazing things.
A video that was posted on the Internet demonstrates that!
In this particular video, an unsuspecting Taliban Jihadist on a motorcycle was caught planting improvised explosive devices in an unidentified area, but before he completed his mission, he got smoked by an A-10!
OOouch…Pretty fireworks!!
This is what Muslim terrorists in Iraq can expect to be happening on a regular basis.
The ground attack aircraft, which have been used by the military since the 1970s, are known for their ability to quickly and accurately annihilate enemy ground positions — and the video demonstrated their superior accuracy.
If we are going to fight I want the A10s on my side!!!
It was reported that a twelve A-10 Thunderbolt II attack planes have been positioned in the Incirlik Air Base in Turkey to conduct strikes against Islamic State group targets in Syria and Iraq, which supports the video that American fighting forces are still actively engaged.
At a press briefing Wednesday Col. Steve Warren, spokesman for Operation Inherent Resolve said: "These A-10s are replacing some F-16's that were rotating out. There is nothing special or magical about the actual platform. It's the ability to conduct strikes. A-10 is just another platform."
It makes me proud when the Military command takes it on them to annihilate the enemy. It's nice to see the strength of the U.S. military being used for what it was intended for — fighting and defending American interests. I have faith in our President that he will do what is necessary to protect America.
The U.S. Military has lots of things in its arsenal that people do not know about except the people involved in using it.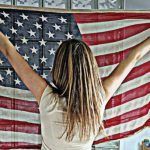 Natalie D. is an American conservative writer! Natalie has described herself as a polemicist who likes to "stir up the pot," and does not "pretend to be impartial or balanced, as broadcasters do," drawing criticism from the left, and sometimes from the right. As a passionate journalist, she works relentlessly to uncover the corruption happening in Washington.She is a "constitutional conservative".