Insane! You Won't Believe The Obscene Salaries of PBS and NPR Executives
President Trump executive order to end federal funding to the Corporation for Public Broadcasting (CPB) — which, in turn, supports National Public Radio (NPR) and Public Broadcasting Service (PBS) got the approval of the people. However, the democrats are up in arms over Trump's proposed budget cuts.
The left is howling, and local public radio stations are already campaigning to oppose the move. Democrats are spamming supporters with fundraising emails.
Let's take for example PBS and NPR.  We all know that  PBS and NPR have turned into voices of the socialist progressives.  The last thing on their mind is the people that made America great or American patriotism.
But, you will be shocked when you discover what PBS and NPR executive make.  PBS pays their president, Paula Kerger, a $632,233 yearly salary. CEO Gary Knell received $956,513!
No one receiving any kind of Federal Funding should make that much money!
Former Senator Jim DeMint said it up perfectly: "When presidents of government-funded broadcasting are making more than the president of the United States, it's time to get the government out of public broadcasting."
While executives at the Public Broadcasting Service (PBS) and National Public Radio (NPR) are raking in massive salaries, the organizations are participating in an aggressive lobbying effort to prevent Congress from saving hundreds of millions of dollars each year by cutting their subsidies.
The so-called commercial free public airwaves have been filled with pleas for taxpayer cash. Hundreds of taxpayer-supported TV, radio and Web outlets have partnered with an advocacy campaign to facilitate emails and phone calls to Capitol Hill for the purpose of telling members of Congress, "Public broadcasting funding is too important to eliminate!"
Face it!!  The president's decision to defund PBS is a smart one! The employees salaries are way too high, at the expense of hardworking taxpayers! The taxpayers helped launch NPR and PBS. It is well past time to let them go. We are refusing to pay American Tax Dollars to Channels that are only giving one side of the story.
If these organization should be funded then they should use private money, do fundraising, seek donations, and hire volunteers to staff when appropriate. It's that simple. It isn't the government's job to be using tax money to fund any organization or entity that isn't essential to government operation and doesn't fall within the constitutional limits of power that our founders placed on the federal government. Constraints that have been ignored for far too long and have lead to tax money being used to fund lots of things that should not be tax payer funded.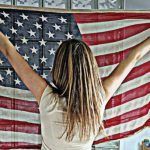 Natalie D. is an American conservative writer! Natalie has described herself as a polemicist who likes to "stir up the pot," and does not "pretend to be impartial or balanced, as broadcasters do," drawing criticism from the left, and sometimes from the right. As a passionate journalist, she works relentlessly to uncover the corruption happening in Washington.She is a "constitutional conservative".