High-Ranking Muslim Politician Boasts That Whites Will Be Extinct In 40 Years!
I wish common sense was more common.
Mohamed Elmouelhy, the Muslim President of the Halal Certification Authority in Australia was overjoyed by the news that sperm counts in white males are allegedly falling, stating that the "white race will be extinct in 40 years.
So, that means the world's average IQ is gonna go way down!
Via Daily Mail: "Mr. Elmouelhy made the comment after Hebrew University in Jerusalem published research which showed sperm counts in men from Australia, New Zealand, North America and Europe had declined by more than 50 per cent in less than 40 years.
"Your men are a dying breed, Australian women need us to fertilize them and keep them surrounded by Muslim babies while beer swilling, cigarette smoking, drug injecting can only dream of what Muslim men are capable of," he said.
'Muslims have a duty to make your women happy."
"Because you are declining, better go choose a plot for yourself at your local cemetery," he said.
"If you can't afford it, commit suicide. It is a cheaper alternative for bigots."
He should take his own advice about bigots. He is an unrepentant bigot.
His comments follow research by Hebrew University-Hadassah Braun School of Public Health and Community Medicine in Jerusalem found male fertility had sharply declined by more than 50 per cent in less than 40 years in Western nations, including Australia.
I can't believe this racist man is representative of all Muslims in Australia. Still, what a bunch of stupid-ness. Find out who is funding the research and it will show you the reason for it.
The only white people going extinct are the ones who give validity to your agenda. Without the white man, Europe will just become a savage 3rd world and they'll be in the same place they were before. I don't think these people realize this.
However, Muslims are telling the truth about what they WANT to happen…so be aware!
What do you think? Scroll down to leave a comment below!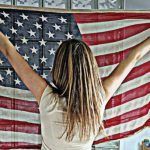 Natalie D. is an American conservative writer! Natalie has described herself as a polemicist who likes to "stir up the pot," and does not "pretend to be impartial or balanced, as broadcasters do," drawing criticism from the left, and sometimes from the right. As a passionate journalist, she works relentlessly to uncover the corruption happening in Washington.She is a "constitutional conservative".