Democrats Are Attacking Trump Over Protest Comments…Mike Huckabee Shuts Them With One Simple Question
By now we've learned that no matter how hard President Trump tries to make things right, some will attack him simply to be attacking. Saturday's violence at a white nationalist protest rally in Charlottesville, Virginia resulted in the death of a 32-year-old woman and 19 others injured. It also resulted with the torching of President Trump almost immediately after he condemned the violence because he did not mention white nationalists and the alt-right movement in his remarks.
Trump said: "We condemn in the strongest possible terms this egregious display of hatred, bigotry, and violence on many sides, on many sides."
Why is it that everything he says is wrong? President Trump is damned if he does and damned if he doesn't. It's a down right disgrace.
I agree with Trump. Hatred and racism are wrong and neither is the result of skin pigmentation. They are the result of brainwashing and mental destabilization through faulty education.
On Saturday night Mike Huckabee appeared on Fox News' "Justice with Judge Jeanine," where he was questioned if Trump is being unfairly criticized — by asking a simple question contrasting Trump's comments with those of former President Barack Obama in the aftermath of acts of violence committed during his presidency.
Former presidential candidate and Arkansas Gov. Mike Huckabee defended Trump and said that Trump is being held to a double-standard:
He said: "And so what is he supposed to say? Is he supposed to do what Barack Obama used to do and jump to conclusion and make a decision like he did in Ferguson, Missouri, which turned out to be totally untrue?"
Huckabee added: "The president has to be careful in taking steps. I thought what he condemned was what we all could immediately condemn and that was the violence, the car some coward in a car drove into innocent people to try and kill them. And he condemned that! What else is he supposed to do at that point?"
The driver of the car that plowed into a group of counter-protesters, was later identified as 20-year-old James Alex Fields Jr., a resident of Ohio. He was arrested and charged with one count of second-degree murder, three counts of malicious wounding, and one count of hit-and-run attended failure to stop with an injury.
Huckabee also told host Jeanine Pirro that Fields should be charged with an act of domestic terrorism, and prosecuted to the fullest extent of the law.
Trump condemned all forms of domestic terrorism like this that happened yesterday and the liberals still find fault with it. Still, we should not point the finger until all the facts are released. If the Left had a march planned to protest something and hundreds of "white nationalists" showed up to disrupt the march, I would blame white nationalists for fomenting hatred and violence. But demonstrating against the removal of a statue of the South's greatest general from a city park is an arguable but not unreasonable position. To go there to violently disrupt the protest is not.
Do you agree with Mike Huckabee? Scroll down to leave a comment below!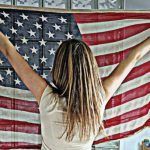 Natalie D. is an American conservative writer! Natalie has described herself as a polemicist who likes to "stir up the pot," and does not "pretend to be impartial or balanced, as broadcasters do," drawing criticism from the left, and sometimes from the right. As a passionate journalist, she works relentlessly to uncover the corruption happening in Washington.She is a "constitutional conservative".