DACA Illegal Alien Was Still Allowed To Work In a Children's Summer Camp After He Has Been Accused of Molesting a Child and Collecting Child Pornography
Critics say ending the Dreamers Act is cold-hearted. In reality, what is cold-hearted is allowing millions of illegals to invade our nation and attacking and killing those who we love the most.
In reality, the Americans have been neglected for way too long while all DACA Recipients have committed crimes against them. DACA Recipients are all criminal and Obama is the head of all these criminals!
But, Americans have dreams as well. We dream of getting our country back.
29-year old DACA recipient Edgar Covarrubias-Padilla was allowed to work in a children's summer camp, where he eventually was accused of molesting a child and collecting child pornography. He was a counselor known as "Papa Bear" at Walden West Science Camp for fifth- and sixth-grade students in unincorporated Saratoga. Luckily, he was arrested and he will be sentenced to 18 years in prison on May 25, 2017, at the Hall of Justice in San Jose. During the investigation, over 20,000 images and videos of child pornography were discovered on his laptop, cell phone, and online accounts.
"A person who molested two children and distributed child pornography, exploiting more children, will be sentenced to almost two decades in prison. Our community is safer because of that," prosecutor David Shabaglian said in a statement.
Covarrubias-Padilla was arrested for child pornography allegations two years ago after investigators discovered he was distributing child pornography from an email account under the name of "pbear." He was noted in a Senate Judiciary Committee on DACA by Sen. Chuck Grassley (R-IA), who called the case an example of the "exploitation and abuse" within the temporary amnesty program.
Grassley then said that Covarrubias-Padilla should have never been allowed to remain in the U.S. and work at a children's summer camp under DACA while he was being investigated for child exploitation.
He said: "Although considered to be 'potentially egregious to public safety' months before his arrest, he was nonetheless given a work permit."
There you go. Just more proof that America has enough of our own degenerates and criminals that we don't need any more from another country. Unbelievable bureaucratic stupidity! They let him work with children while under investigation for child exploitation! Some heads should roll for this whopper!
Just wonderful young innocent hardworking living the dream?!? How many "young, deserving, hardworking, living the AMERICAN dream" are we going to allow to get away with these type of BEHAVIORS? Thanks, Obama and the Democrats. Our children's safety and health have been jeopardized by your liberal open society bulls***.
Face it, Democrats… Dreamer is a deceiving name for illegals. The term Dreamers should be given to those who want to come to America legally and work hard to obtain their American dreams! Not to the ones who ruined other peoples lives!
What do you think? Scroll down to leave a comment below!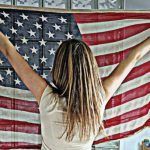 Natalie D. is an American conservative writer! Natalie has described herself as a polemicist who likes to "stir up the pot," and does not "pretend to be impartial or balanced, as broadcasters do," drawing criticism from the left, and sometimes from the right. As a passionate journalist, she works relentlessly to uncover the corruption happening in Washington.She is a "constitutional conservative".