Congressman Dares Yale Professor To Name A Single Study Supporting Sex Changes For Minors – Her Answer Speaks Volumes (Video)
Republican Texas Rep. Dan Crenshaw grilled expert witnesses on Wednesday over whether she could produce a study that showed sex-change procedures benefit children.
I get that Dan Crenshaw is not everyone's particular brand of tequila but this time he asked the perfect question to a Yale professor!
Crenshaw got into a back-and-forth with Dr. Meredithe McNamara, an assistant professor of pediatrics at the Yale School of Medicine, over a provision that would eliminate federal funding for any training hospitals that provide sex-change procedures for minors, according to The Washington Examiner. The procedures include cross-sex hormones, puberty blockers, and surgeries.
"This is taxpayer money, and when 70% of taxpayers opposed these barbaric treatments on minors, then taxpayers should not fund it," Crenshaw said, the outlet reported.
Crenshaw then asked McNamara to identify a study or journal to support her claim.
"Which journal says something different?" Crenshaw asked. "Tell me a journal that has done systematic reviews that cites different evidence, that cites strong evidence for benefits of these therapies."
You would think she could cite a single peer-reviewed study defending permanently life-altering elective surgery for children. Yet…
Video below:
"'The standards of care.' That's not a journal. That's not a study. That's not an organization. It's not an institution. You're just saying words. Name one study."
The congressman named three: the Endocrine Society, the American Academy of Pediatrics, and the British Journal of Medicine. ALL three find little evidence that letting children chop their breasts off and take puberty blockers has any actual benefit. And in the case of the British Journal, it "looked at 61 systematic reviews" and came to the conclusion that — at best — there was "great uncertainty" about the treatments.
All the Yale doctor who writes extensively on this topic had to say was "standards of care." Over and over again. As Crenshaw said, it was just words.
OPINION: This article contains commentary which reflects the author's opinion
Reminder: The purpose of the articles that you will find on this website, are to EDUCATE, not to disinform or grow hate and anger!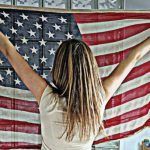 Natalie D. is an American conservative writer! Natalie has described herself as a polemicist who likes to "stir up the pot," and does not "pretend to be impartial or balanced, as broadcasters do," drawing criticism from the left, and sometimes from the right. As a passionate journalist, she works relentlessly to uncover the corruption happening in Washington.She is a "constitutional conservative".