China Cracks Down On Muslims: No Prayer Meetings Or Other Religious Practices
Our President Trump has a vision for greatness that the democrats will never have. When it comes to immigrants he has been right all along. Fortunately, the world is waking up and realizing the true threat of Islamization, so they start taking measures to prevent it.
We should do the same in this country… But sadly, we have too many snowflakes in office.
The city of Karamay, in China's Xinjiang region, has officially banned Muslim prayer meetings and other religious practices in government buildings, schools, and business offices.
Steep fines have been imposed on the use of mobile phones and internet for content that may "undermine national unity," meaning Islamic propaganda will be punished.
The new legislature will immediately affect Muslim employees, many of whom require five prayer breaks each day in their places of work. The ban also applies to people with large beards or Islamic clothing from traveling on public buses.
This move comes after imam Jume Tahir was attacked and stabbed to death in Xinjiang and after Chinese police cracked down on "Islamic terrorists" who had carried out a "gang attack with knives in Xinjiang."
The ban was published in a "state media" paper, which intimated there will be inspections for suspicious persons. The paper also said, "those who do not cooperate with inspection teams will be handled by police."
Good for them! China's has a good idea with these restrictions. These restrictions limit the public exposure to this vile religion and force Muslims to abide by the same laws and day to day work ethics as the rest of the population.
Those are the rules and Muslims must follow them. Muslim need own land, their own place that they can practice any kind of contempt or anything that they want they do!
The US needs to use some of these policies very soon because it has gotten out of hand.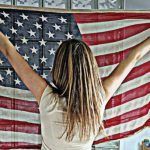 Natalie D. is an American conservative writer! Natalie has described herself as a polemicist who likes to "stir up the pot," and does not "pretend to be impartial or balanced, as broadcasters do," drawing criticism from the left, and sometimes from the right. As a passionate journalist, she works relentlessly to uncover the corruption happening in Washington.She is a "constitutional conservative".