Brittney Griner's Wife, Kamala Harris, And Blinken Just Used Biden As A Door-Holder In An Embarrassing On-Camera Moment (Video)
Joe Biden on Thursday announced he traded the world's most wanted fugitive, Russian Viktor Bout, for pot-smoking anti-American baller Brittney Griner.
Biden took a victory lap at the White House Thursday morning as he announced the return of WNBA player Brittney Griner in exchange for Russian "Merchant of Death" Viktor Bout. Griner was held in a Russian prison for 10 months after being arrested and convicted for alleged possession of cannabis oil at the airport in February.
To be perfectly clear, being detained in a Russian prison is no joke, and in many cases, as was the case with Griner, the punishment was infinitely worse than the crime. But, like, the guy we traded her for is bad news. Horrible news, in fact.
The U.S. got Brittney Griner … and Vladimir Putin just got the Merchant of Death.
"She's safe, she's on a plane, she's on her way home after months of being unjustly detained in Russia held in intolerable circumstances. Britney will soon be back in the arms of her loved one and she should have been there all along."

— President Biden on Griner's release pic.twitter.com/z2lQC4zeBy

— The Recount (@therecount) December 8, 2022
He embarrassed our country and gave chance to other countries to "play" with us on the diplomatic field.
This is the lowest point in US foreign policy in my lifetime.
But like that wasn't enough he decide to play doorman or maybe that wasn't his intention but he had to play out this role!
Brittney Griner's wife, Kamala Harris, and Blinken just used Biden as a door-holder in a shocking on-camera moment.
Video below:
(This post may contain disputed claims. We make no assertions as to the validity of the information presented by our Opinion Columnist. This is an opinion article, and this post should be treated as such. Enjoy.)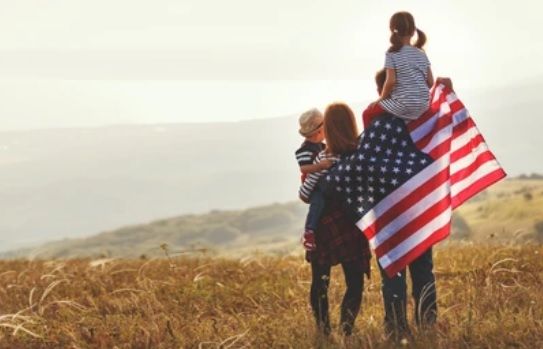 Bruce Hoenshell is a military historian, he is one of the most prolific conservative writers today, often churning out multiple columns per week. His writings tend to focus on international themes, modern warfare. Style Sampling: " It is not that we need social networking and Internet searches more than food and fuel, but rather that we have the impression that cool zillionaires in flip-flops are good while uncool ones in wingtips are quite bad."