Breaking: Trump Responds After Newly Unsealed Search Warrant Reveals He's Is Under Criminal Investigation For Espionage
The search warrant used to execute the raid on Donald Trump's Mar-a-Lago home earlier this week revealed the ex-president is currently under federal investigation for obstruction of justice and violations of the Espionage Act, USA Supreme has confirmed.
The shocking revelation was made Friday afternoon after Trump's legal team failed to oppose a motion previously made by the Dept. of Justice to unseal a copy of the search warrant used to raid his Palm Beach, Florida estate on Monday.
According to Politico, who obtained and reviewed a copy of the newly released search warrant, Trump is under federal investigation for the "removal or destruction of records, obstruction of an investigation, and violating the Espionage Act."
If charged and convicted of the allegations against him, the ex-president could face imprisonment, fines and be banned from holding public office in the future – including running for president in 2024.
The Wall Street Journal – which recently reviewed a leaked three-page inventory list from the FBI's raid on Mar-a-Lago – revealed 11 sets of classified documents were recovered as a result of Monday's search and seizure operation.
The classified documents were reportedly being kept in 20 boxes locked away inside Trump's Florida home, and included four sets of "top-secret" documents, three sets of "secret" documents, and three sets of "confidential" documents.
More from Breitbart on the items confiscated by the FBI:
The first receipt lists out 28 numbered items, including some that have sub-headers. Some of the items are actually named like item number 1 which says it was an "Executive Grant of Clemency re: Roger Jason Stone, Jr." or 1A which says it is "Info re: President of France."
Others like item number 2 are less specific. That item says it is a "Leatherbound box of documents." Item 2A says it contained "Various Classified/TS/SCI documents."
Item number 3 says it was a "potential presidential record," and items numbers 5 and 6 both say they were a "binder of photos."
Item number 7 says it was a "handwritten note," and items 8, 9, and 10 were boxes labeled A-1, A-12, and A-15 respectively. Item 10A specifies that that item allegedly contained "Miscellaneous Secret Documents."
The rest of the receipt document is similar and unspecific — explaining that several boxes, some allegedly containing various documents of various classifications — were among the rest of the items the FBI seized per this receipt.
The second receipt is much shorter, and less specific. The first item on that one just says "documents," and the rest are just numbered boxes.
Here were some responses from Trump over on Truth social:
So the documents were already declassified:
Videos below:
Kash Patel: Documents were already declassified pic.twitter.com/g6MnjJiFZ6

— Benny Johnson 🍊 (@bennyjohnson) August 12, 2022
The Great One @marklevinshow on investigating Trump for violations of the Espionage Act:

"You'd have to make the jail in Washington D.C. 100 times bigger to lock up all these former and current officials and members of Congress.. They'll have to drag Hillary back too"

🔥🔥🔥 pic.twitter.com/A4i3uX8Olw

— Benny Johnson 🍊 (@bennyjohnson) August 12, 2022
DOJ officially informs judge that Donald Trump "does not object" to the unsealing of records related to the raid of Mar-a-Lago!
In 1987, the Supreme Court (again) made clear the President has constitutional power, as commander-in-chief, to classify and declassify.
Regardless of any statute passed by Congress.
1. They're not classified, because President Trump declassified them by ordering them out of the White House.
2. Unless Trump has the nuclear launch codes and the FBI had evidence he (somehow) could (and intended to) launch, there's no justification for the home raid.
This right here is the fastest way to possibly implode America. Especially when you have a laptop full of corruption on video and email that hangs over the current White House.
(Spoiler Alert: They're not gonna find anything and it's gonna implode America)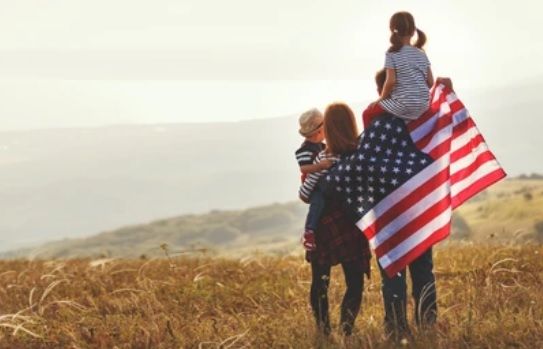 Bruce Hoenshell is a military historian, he is one of the most prolific conservative writers today, often churning out multiple columns per week. His writings tend to focus on international themes, modern warfare. Style Sampling: " It is not that we need social networking and Internet searches more than food and fuel, but rather that we have the impression that cool zillionaires in flip-flops are good while uncool ones in wingtips are quite bad."