Breaking: Steve Scalise Expected to Drop out of the Race for Speaker of the House (Video)
Nominated to be House speaker, Rep. Steve Scalise is heading straight into a familiar Republican problem: Skeptical GOP colleagues are reluctant to give their support, denying him the majority vote needed to win the gavel.
The House opened its Thursday session at midday in anticipation of floor action to elect a speaker, but quickly gaveled to a recess. Scalise must peel off more than 100 votes, mostly from those who backed his chief rival, Rep. Jim Jordan, the Judiciary Committee chairman favored by hard-liners, as lawmakers dig in for a fight to replace Rep. Kevin McCarthy after his historic ouster from the job. No votes were scheduled.
At least six Republicans have publicly stated they will vote for Jordan on the House floor, according to The Hill.
Voting for someone other than Scalise: 8
Rep. Lauren Boebert (R-CO) — voting for Rep. Jim Jordan
Rep. Bob Good (R-VA) — voting for Rep. Jim Jordan
Rep. Marjorie Taylor Greene (R-GA) — voting for Rep. Jim Jordan
Rep. Nancy Mace (R-SC) — voting for Rep. Jim Jordan
Rep. Max Miller (R-OH) — voting for Rep. Jim Jordan
Rep. Lloyd Smucker (R-PA) — voting for Rep. Jim Jordan
Rep. Keith Self (R-TX) — voting for Rep. Jim Jordan
Rep. Carlos Gimenez (R-FL) — voting for Rep. Kevin McCarthy
Not yet supporting Scalise and undecided: 6
Rep. Ken Buck (R-CO)
Rep. Michael Cloud (R-TX)
Rep. Thomas Massie (R-KY)
Rep. Chip Roy (R-TX)
Rep. Victoria Spartz (R-IN)
Rep. Mike Turner (R-OH)
"I just voted for Jim Jordan for Speaker on a private ballot in conference, and I will be voting for Jim Jordan on the House floor," Marjorie Taylor Greene wrote.
And just a few moments ago Newsmax reported that Scalise is expeted to drop out of the race!
Video below:
With Scalise's reported withdrawal, eyes are turning againt to Rep. Jim Jordan, a founding member of the House Freedom Caucus and a stalwart defender of conservative principles.
Rep. Tom Emmer of Minnesota and Rep. Kevin Hern of Oklahoma are also emerging as potential candidates. Emmer, the current Majority Whip, and Hern, who leads the largest Republican caucus on Capitol Hill, bring their own unique perspectives to the table.
This is a developing story, and we will continue to provide updates as new information becomes available.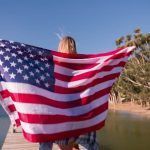 Michelle is American conservative author she is committed to the constitutional principles of individual freedom, economic liberty, limited government, personal responsibility, and traditional values. She is a libertarian and provocateur who believes in freedom and liberty for all Americans. As a passionate journalist, she works relentlessly to uncover the corruption happening in Washington, while exposing politicians and individuals who wish to do us harm.