Breaking! JAW-DROPPING News About AMAZON Came To Light… Cancel Membership Now!!!
Amazon Studios found itself at the center of a controversy after it was announced that Roy Price, the head of Amazon Studios and global content at Amazon Video, was put on a leave of absence Thursday following a report that the executive made obscene comments to a TV producer.
Amazon said in a statement: "Roy Price is on leave of absence effective immediately. We are reviewing our options for the projects we have with The Weinstein Company."
The move came hours after an article from The Hollywood Reporter surfaced with a detailing harassment allegations made by Isa Hackett, a producer of Amazon's TV show "The Man in the High Castle." Hackett came finally forward with her story, most probably inspired to speak publicly because so many women spread the truth about the film producer Harvey Weinstein.
"I hope we all continue to inspire each other and ultimately create change," she said.
However, yet another shocking scandal came to light after actress Rose McGowan ramped up her attack on Weinstein and others in the entertainment industry including Amazon.com founder Jeff Bezos in a series of tweets. McGowan accused Amazon of canceling a script she had in development at the studio after she raised concerns over Weinstein.
"I told the head of [Bezos'] studio that HW raped me," McGowan wrote on Twitter after a brief suspension from the social media platform, apparently referring to Harvey Weinstein's initials. "Over & over I said it."
1) @jeffbezos I told the head of your studio that HW raped me. Over & over I said it. He said it hadn't been proven. I said I was the proof.

— rose mcgowan (@rosemcgowan) October 12, 2017
2) @jeffbezos I had already sold a script I wrote to your studio, it was in development. When I heard a Weinstein bailout was in the works

— rose mcgowan (@rosemcgowan) October 12, 2017
3) @Jeffbezos I forcefully begged studio head to do the right thing. I was ignored. Deal was done. Amazon won a dirty Oscar.

— rose mcgowan (@rosemcgowan) October 12, 2017
4) @jeffbezos I am calling on you to stop funding rapists, alleged pedos and sexual harassers. I love @amazon but there is rot in Hollywood

— rose mcgowan (@rosemcgowan) October 12, 2017
Amazon did not respond to multiple requests for comment regarding McGowan's claims.
But, now Amazon far left CEO Jeff Bezos has some questions to answer. This appears to be an all liberal scandal. Rose Seems to be the only one that really naming the names that need to be named so others don't go through what she went through!
Keep exposing Rose. I stand with you. Rise Up Rose Army!
We Need To Spread This Everywhere, The MSM Will NOT Report This!
What do you think? Scroll down to leave a comment below!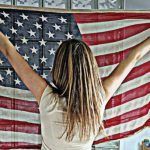 Natalie D. is an American conservative writer! Natalie has described herself as a polemicist who likes to "stir up the pot," and does not "pretend to be impartial or balanced, as broadcasters do," drawing criticism from the left, and sometimes from the right. As a passionate journalist, she works relentlessly to uncover the corruption happening in Washington.She is a "constitutional conservative".