Brave Marine Gets Angry Over Wasserman Schultz Claim Of Islamophobia…Goes Public On Awans
Regardless of what a Democrat does, regardless of how low they sink, they will immediately begin screaming racism once they get busted. Which ultimately makes it clear, there is very little racism.
"Marine Andre Taggart who provided key evidence in the FBI case against Democratic Rep. Debbie Wasserman Schultz's former IT employee, said he is appalled by her claim that Islamophobia led U.S. Capitol Police to frame the former staffer.
Andre Taggart alerted the FBI to damaged hard drives and a cache of electronics tied to Imran Awan, a former IT specialist for dozens of House Democrats. Awan is the central figure in a criminal investigation of suspected procurement fraud and violations of the congressional IT network, including diverting data to an off-site server.
Taggart told The Daily Caller News Foundation's Investigative Group Wednesday that "it was amazing" that Wasserman Schultz, a Florida Democrat, describes Imran as a victim of religious discrimination by law enforcement. Taggart rented the Northern Virginia home of Awan, who had frantically moved out after learning authorities were onto him.
"It pisses me off," said Taggart, a black Marine who says he votes Democrat. He believes Wasserman Schultz is crying wolf and devaluing the meaning of genuine discrimination, while also exposing herself and the nation to risks.
"I just want to get these [guys] locked up and exposed and now," Taggart told TheDCNF. "The people who facilitated them should also be locked up, as far as I'm concerned."
TheDCNF cited Taggart without naming him in a July report that the FBI had seized the hard drives and electronics. Imran attempted the next day to board a flight to Pakistan, but was arrested by the FBI at Dulles International Airport.
Taggart said he made the decision to no longer be anonymous because he is concerned that his fellow Democrats are making a grave mistake by ignoring a scandal with serious criminal and national security implications.
"I'm absolutely disgusted with everything going on in the country right now, mostly because of right-wing conservatives, but with respect to this situation, political affiliation is irrelevant," Taggart said.
Imran Awan and his wife, Hina Alvi, were indicted Aug. 17, 2017, on four charges related to sending money to Pakistan fraudulently in an apparent attempt to escape from a broader, ongoing investigation into cybersecurity and theft issues.
"Him, his wife, his brother, all working down there — there's no way they could do this without help. If we can drag Trump and his wingnuts through the mud for the Russia influence that they are having, then it's only fair that we also expose this s–t," Taggart said.
After Imran Awan realized the hard drives and electronics had been left in the house he rented to Taggart, Awan threatened to sue him to get the equipment back. Awan also listed the house for sale shortly after signing a multi-year lease with Taggart, the latter said.
"They took advantage of us," Taggart said, describing a series of financially aggressive and dishonest interactions he said he had with Imran.
Taggart said he believes the Awans would "do anything for money," the same term others, including relatives, have used in describing the couple."
What a cesspool. It is absolutely disgusting what these people have done and are doing. People wonder why Hillary Clinton lost the election, she was the ringleader in this cesspool circus!!
Democrats ignoring Political Scandal and National Security issues? Again? Well, this is the Democrat play book. Every time their inadequate and pathetic style of government is shown for the rip off it is, then time to play the shiny object victim game there's the race card, the gay card, the sex card…
But once this issue is fully exposed, legal scholars and historians will note this as the crime of the century. That is for sure!
What do you think? Scroll down to leave a comment below!
H/T The Daily Caller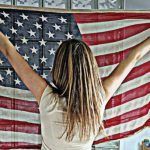 Natalie D. is an American conservative writer! Natalie has described herself as a polemicist who likes to "stir up the pot," and does not "pretend to be impartial or balanced, as broadcasters do," drawing criticism from the left, and sometimes from the right. As a passionate journalist, she works relentlessly to uncover the corruption happening in Washington.She is a "constitutional conservative".